Orban Charlemagne, also known as "Mickey," of Calquohou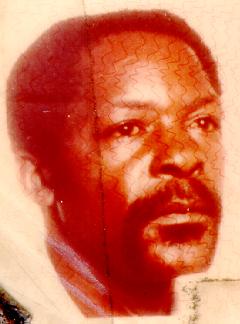 n died on June 15, at his residence. He was 65 years old.
He is survived by his daughter, Lavada Carlisle; son, Selwy
n
Gonzalez; grandchildren: Laniqua and Selwyn Gonzalez Jr., Nun
et Bailey and Shinque Blake; sisters: Loma, Marilyn and Audrey Charlemagne; and brothers: Timothy, Cletus and Romail Charlemagne. He is also survived by aunts: Marie Brothers and Celcia Charle
m
agne; special friends: Tatoo, Mr., Saraphine, Ms. Philipa, Clevy Drayton, Mano, Gregor Joseph, Carib, Francissa Charlery, Sissy, Peppe and Agnes Josephat; as well as other relatives and friends too numer
ous to mention.
There will be a viewing held at 10 a.m. and a funeral service at 10:30 a.m., on Monday, July 20, at Holy Cross Catholic Church. Interment will follow at Kingshill Cemetery.
Professional services are entrusted to James Memorial Funeral Home Inc.