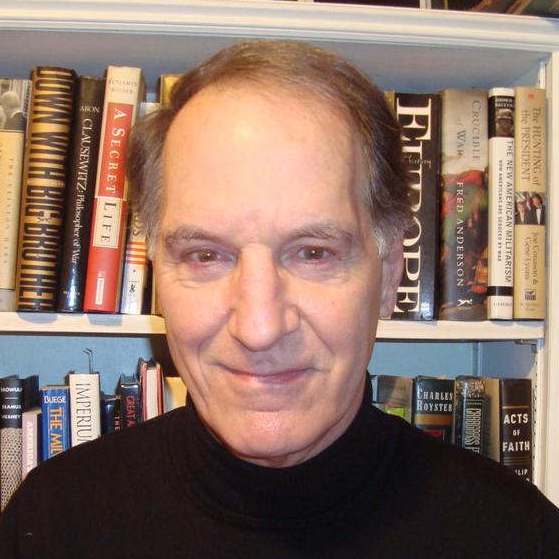 Several weeks ago, during President Obama's address to Congress on health care, an obscure South Carolina congressman, Joe Wilson, shouted "you lie" as the president was making a point. Congressman Wilson claimed to have been overcome by the emotion of the moment. This was almost certainly a lie. However, If he was emotionally overwrought by the prospect of improved health care, it would help explain the fact that his shout-out was factually wrong. Additionally, he should probably look into mood stabilizers or other prescription medications to help with his impulse-control issues. Beyond his own mental health needs and on a larger scale, what Congressman Wilson did has a name.
The Joint Commission is the body that evaluates hospitals in the United States, including those in the Virgin Islands. The Joint Commission also sets priorities based on its experience and research. In July 2008, it issued an alert which established the elimination of "disruptive behavior" as a priority for hospitals. It defined a range of behaviors from verbal outbursts — such as shouting "you lie" in a meeting — to physical threats or actual violence. For example, outrageous performances in some of the "town meetings" on health care during the summer of 2009 fall within the definition of disruptive behaviors. Disruptive behavior also includes more subtle and passive behaviors such as engaging in sexual innuendo or failing to carry out clear and valid instructions on the job.
In the face of all of the problems confronting hospitals, why did the Joint Commission set disruptive behavior as a priority issue? Primarily they found that disruptive behavior "undermines a culture of safety." It also increases medical errors and bad outcomes and can lead to staff turnover. In other words, it is a big deal.
Is there any reason to believe that disruptive behavior in non-hospital workplaces is less damaging? Not many. Imagine a meeting in which a leader or manager is seeking to explain a policy or a change in direction to a group. A staff member yells "you lie." What should happen? Now imagine a situation in which a staff member is giving the same presentation, and the top leader yells "you lie."
Joe Wilson, whatever pretensions to fame he may have, is essentially that staff person, one of 535 members of Congress. He will be a one-day story, unless his behavior is repeated and becomes a pattern. If that happens, he will have become a trailblazer, a pioneer on our road to ruin.
Unlike Congressman Wilson, when a leader or manager engages in disruptive behavior, the results are often toxic. Leaders set the culture and model the behaviors that are considered acceptable in any organization. When the leader either engages in disruptive behavior or gives the green light to others, real and often lasting damage is being done to the organization.
In particular, intimidation becomes the rule of the day. Why report something if the bosses seem to think it is okay, and you are liable to be punished or get fired? People retreat into silence, and important issues and problems are buried. Typically, these problems fester and then blow up in the organization's face. At that point, the leaders behave like Captain Renault in the film "Casablanca." They are shocked — shocked! — to find that this behavior has been going on in their organization. Good people leave such organizations, while disrupters find them to be a magnet, a place where they can put all of their negative traits to work with no apparent fear of the consequences.
Disruptive behavior takes many forms. These forms vary from place to place. For example, in medical settings, they typically involve physicians humiliating nurses and others. In Wall Street firms, they are linked to arrogance and locker-room behaviors. In other businesses, they take the form of yelling and intimidation.
At least in its public functions, the Virgin Islands seems to have evolved its own brand of disruptive behaviors. These behaviors center around passive aggression and character assassination. The most visible forms of passive aggression can be found in the failure of people to attend or participate in important meetings. This behavior is so prevalent in the Virgin Islands that people consider it normal, even though it is rare in most other places. A list of the negative consequences of these absences — e.g., decisions not made, unclear communications and lack of implementation — would stun most people if they stepped back to consider them.
The practice of character assassination, also a big favorite on the mainland these days, has similarly destructive consequences. It has even been given a name in the Virgin Islands: "Spampinatoed," after the Education chief who was effectively run out of the territory through personal attacks. Whether Dr. Spampinato was the right choice for the job is one question, the mode of attack is another. One consequence is that anyone — especially any "outsider" with half a brain — will think long and hard before taking a responsible position in the Virgin Islands. This outcome may be fine with the character assassins, since it assures that Virgin Islanders will get all of these top jobs. But, in both the short and the long-runs, the loss of talent and the reinforcement of a climate of attacks, intimidation and hostility will impose far greater costs to society.
So what can be done? The starting point is to do what the Joint Commission has done for hospitals: name the problem, describe its bad outcomes and make eliminating it a priority. There is a three-stage process that usually follows when this issue is introduced in an organization: first, nervous laughter because everyone knows the problem, but we are all used to it; second, a realization that, "you know, this is really bad;" and, finally, a commitment to do something about it by making it both explicit and not acceptable.
One vehicle is a code of conduct that not only describes what we won't tolerate, but also spells out the positive behaviors that (especially) managers and leaders should demonstrate. We humans have the unfortunate ability to get used to almost anything. Disruptive behavior is one of those little things that many of us have gotten used to, especially in the workplace. Because we are used to it, we tend to underestimate the damage that it does. There are real benefits, especially to individual well-being but also to effectiveness, by getting un-used to this one and working to eliminate it.