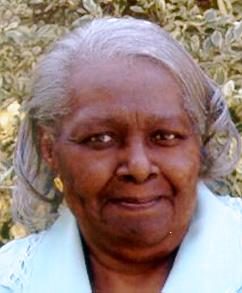 Gothalin V. Sibilly of Strawberry Hill died on Oct. 23. She was 74 years old.
She is survived by her daughters: Mary E. Sibilly and Monique J. Sibilly Hayes; son, Alfredo V. Sibilly Jr.; grandchildren: Veronica F. Williams, Michelle A. Garraway, Anthony L. Davis, Alfredo V. Sibilly III and Stephany M. Davis; and great-grandchildren: Aalayah T. Davis and Kesean T. Sibilly. She is also survived by brothers: Wilmot J. Benjamin, Joseph A. Liburd and Sinclair Haines; and other relatives and friends too numerous to mention.
There will be a viewing held at 9:30 a.m. and a funeral service at 10:30 a.m., on Friday, Oct. 30, at St. Ann's Catholic Church. Interment will follow at Kingshill Cemetery.
Professional funeral arrangements are entrusted to James Memorial Funeral Home Inc.