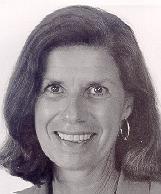 Dolores Boyd, businesswoman and owner of Sion Farm Dry Cleaners, died Sunday, Oct. 24, at her home on St. John.
She is survived by her spouse, John Boyd; mother, Anne Cocozza Boyd; mother-in-law, Anne Boyd; son, Andrew Boyd; daughter, Dagny Evans; grandchildren: Cayla and Christiana Evans, and Pippa Boyd; sister, Roseanne O'Brien; daughter-in-law, Lauren Fogle; son-in-law, Carson Evans; brothers-in-Law: Walter Boyd and Tom O'Brien; and sisters-in-law: Marge Boyd and Anne Marie Grim. She is also survived by nieces: Melissa Boyd, Suzanne Grim, Katherine Haeusel and Catlin Boyd; nephews: Jay O'Brien, Michael Boyd, Steven Grim and Brendan Boyd; great nieces: Maeve O'Brien and Keelin O'Brien; special friends: Ted and Trudy Montigel, Carlotta Moorehead, Steve Steele, Kai Martin, Anita and Luis Davila, Dr. Roderick Moorehead, Delegate Donna Christensen, Jan and Michael Dembeck, Ronnie Tranberg and Chuckie Christian. Other survivors include: Julie, Joyce, Chuck and the rest of the staff from The Palms, Monique Morris and Claudie Charles; friends: Jean Blackwood,Vanise Miles, the staff of Sion Farm Dry Cleaners, Debbie and Jay St. Germaine, Gov. John DeJongh, Sen. Kenneth Mapp, H.C. Ruparelia, Joyce Disney, Tom Malloy, Sunny and Charlie Capehart, Phylis and Earl Charles, Anita and Charles Nibbs, Sharon Martin, the girls from the Christmas Cookie Cookoff, The supportive people at the UVI Cell Real Estate Course, the Chamber of Commerce Board; and other relatives and friends too numerous to mention.
There will be a viewing from 3-5 p.m., on Thursday, November 5, at the James Memorial Funeral Home. A second viewing will take place at 9 a.m. and a funeral service at 10 p.m., Friday, Nov. 6, at James Memorial Funeral Chapel. The family will dress in their comfort zone with some in suits and other in casual clothes, and all who attend are welcome to do the same.
During her business career, Dolores had been acknowledged for her contributions to the community by the American Legion, Woman of Steel, Casa, Hispanos Unidos, the Department of Education, United Way and many other organizations.