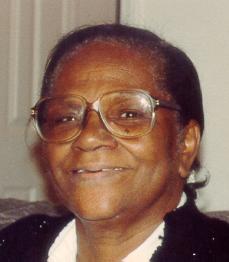 Lillian Agatha Martin Vanterpool of Flambouyant Gardens died on Oct. 30. She was 80 years old.
She is survived by her spouse, Donald Vanterpool; daughters: Katherine E. Martin and Julliet Vanterpool Honey; sons: Addison, Oswald, Kenrick, Glenford and Stanford Vanterpool; grandchildren: Claudia Thomas-Graham, Cleantha D. Samuel, Denfield Thomas, Devan Samuel, Arema, Varicia and Kaila Vanterpool, Dexter Thomas, Shani Vanterpool, Tiona Honey , Kevin, Ashley and Evan Vanterpool, Derrick Thomas Sr., Dennis Samuel, and Ariel, Tyler, Krystal and Shanneice Vanterpool; great-grandchildren: Derrick, Jr., Dean, Deon, Chennel, Dexie, Dexter Jr., Demitri, Devaughn and Demario Thomas, Dena, Rasheed and Malik Graham, Olivia, Phillip and Michael Thomas, Amari Mitchell, Akeem Graham, Ayanna and Jamel Samuel, Elisha and Keastyn Vanterpool, and Khmshawa and Kiko Miller; and great-great grandchildren: D'Janique, Elijah and Denirah Thomas, and Azirah Mingo. She is also survived by sisters: Hyacinth Rawlins and Winifred David; brother: Arnold Veira; daughters-in-law: Sandra, Alice and Kinney Vanterpool; brother-in-law, John David; nieces: Lorna Carty Monsanto, Monique Eleakwuna, Judith Rose, Idetha Rose, Ursula Rawlins, George Joan Rawlins and Stacy Rose; nephews: Reynaldo Terry Rose, Clyde Rawlins, Irvin Carty, Wingrove Rose, Alfred Rose, Stratmore Jackson, Antonio Rose, Danny Rawlins, David Rose, Sylvester Rose and Keith Jackson; cousins: Joseph Felle, Rutherford Felle, James Rose, Avelin Fraites, Ovaldo Graham and Nydia Thomas; special friends: the Flambouyant Garden family and Marilyn Sampson; as well as other relatives and friends too numerous to mention.
A viewing will take place at 9 a.m. and a funeral service at 10 a.m., Saturday, Nov. 7, at Holy Ghost Deliverance Ministries, Barren Spot. Interment will follow at Kingshill Cemetery.
Professional services are entrusted to James Memorial Funeral Home Inc.