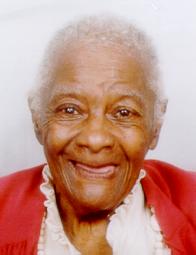 Avion Deverow Georges of Estate Concordia died on Oct. 30, at Gov. Juan F. Luis Hospital. She was 86 years old.
She is survived by her adopted son, Tony Williams; stepdaughters: Daisy and Laura Georges; stepson, Neville George; special friends: the Williams, Southwell, Brown and Tull families; and other relatives and friends too numerous to mention.
There will be a viewing held at 9 a.m. and a funeral service at 10 a.m., Friday, Nov.13, at Friedensberg Moravian Church. Interment will follow at Frederiksted Cemetery.
All funeral arrangements are entrusted to James Memorial Funeral Home Inc.