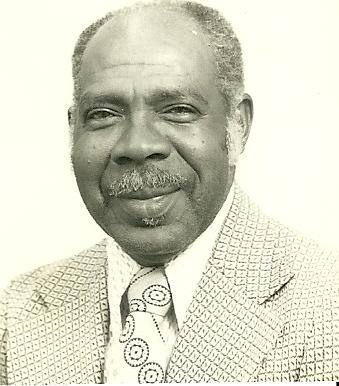 Cuthbert O. McKenzie of Estate Plessen died on Jan. 9, at his residence. He was 84 years old.
He is survived by his spouse, Sylvia V. McKenzie; daughter, S. Kathy Ann McKenzie; sons: Anthony C. McKenzie, Keith McKenzie and Kern McKenzie; grandchildren: Sean and Andre McKenzie, Amanda Moses, Jonique, Mariah and Trey Mckenzie, Jerel, Xhane, Trevon, Kern Jr., Keyon, Trey, K'nasai and Kavonte McKenzie, and Leila Jacobs; and great-grandchildren: D'Undre and Skye McKenzie, Aaliyah, Demetri, Dominic and Julius McKenzie, Leilani and Tatyana Parks. He is also survived by sister, Sybil Harewood; nieces: Tanice Harewood-English, Tresla Harewood, Thora Harewood-Danclar, Vida McKenzie, Bernice McKenzie-Matthew, Oletha Claudia Marshall, Ursula Marshall, Rachel and Cleopatra Marshall, Paula Degazon, Cheryl Sam, Sharon Wong, Nadia Solomon, Bernadette Bennette, Donna Marcano, Alana, Carlista and Robin Soodeen, Lisa Soodeen, Sherry-Ann Beuscher, Susan Chan, Jenifer khan, Julie Cunin, Juliette Cunin, Joanne Cunin, Stacey Clarke and Michelle Soodeen-Mohammed; and nephews: Trevor Harewood, Philmore McKenzie, Richard McKenzie, Dave McKenzie, Shelley McKenzie, David Marshall, Gaston Marshall, John Marshall, Gladlyn Marshall, Leo, David and Sheldon Degazon, Trevor Wong, Roger Wong, Ricardo Chan, Sileon Billy Chan, Nicky Chan, Leslie Soodeen, Gerald Soodeen, Dane and Robert Clarke, Ralph Soodeen Jr., Romeo Cunin and Steven Soodeen. Other survivors include daughters-in-law: Vanessa McKenzie and Raphaelia McKenzie; sisters-in-law: Edna Degazon, Sandra Macarno, Jean Solomon, Barbara Soodeen, Janet Chan, Rita Soodeen, Stephanie Soodeen and Gloria Soodeen; brothers-In-Law: Ralph Soodeen, Carlton Soodeen and Pastor Clephas Quashie; nephew-in-law, Kyle Moses; special friends: Marie Danielson, Judith Lawes, Bro. and Sis. Vernon Mamwell, Bro. and Sis. Antonio Rivera, Bro. and Sis. Charles Richards, Brother and Sister Ezra Celestine, Brother Randall Charles, Brother Charlie Browne, Brother St. Rose, Brother and Sister Van Putten, Brother New Jacob, Brother Keith Sutton, Debra Hazel, Joscette Matthew, George Macarno and Carlton Moore; close cousins: Eunice James and Enid Jerome, Jean Frank, Lydia McKenzie, Sybil McShine and Stellar Parris; as well as other relatives and friends too numerous to mention.
A viewing will be held at 10 a.m. and a funeral service at 11 a.m. on Wednesday, Jan. 20, at the Central Seventh-day Adventist Church. Interment will follow at Kingshill Cemetery.
All arrangements are entrusted to James Memorial Home Inc.