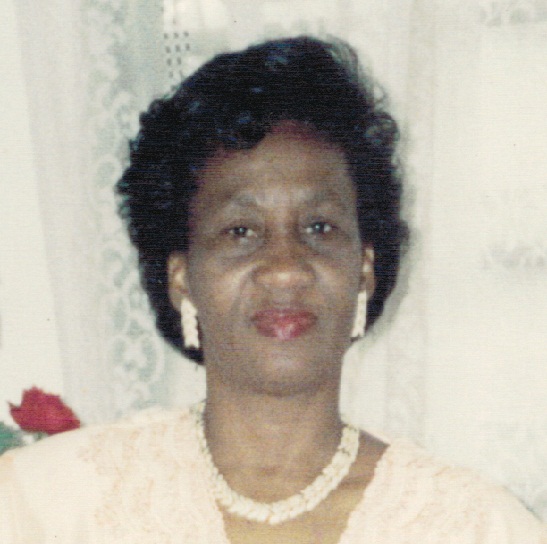 Sheila Patricia Phipps of Peter's Rest died on April 10. She was 66 years old.
She is survived by her children: Bernadette Phipps, Claudia Phipps-Kelly, Vincent Phipps and Hilarine Phipps; stepsons: Alston Phipps, Cecil Wigley and Derrick Wilgley; adopted daughter, Ruthlyn Browne; grandchildren: Calvin Phipps, Delvin Phipps, Tawasi Clarke, Anasa Phipps, Darrell, Darren and Rebekah Kelly; great-grandchildren: Nia and Alston Jr.; sisters: Mildren Henry and Bernice Walker; and brother, Laureston Walker. She is also survived by nieces: Dosette Walker, Joycelyn Lawrence, Marrieth Walker, Jackie, Michelle, Marisha and Sasha; nephews: Eustace, Valen, Eldrige, Orion, Brian and Richard; sons-in-law: Homer Kelly and Leighton Clarke; cousins: Doreen, Inez, Millue and Janet; godchildren: Laverne and Talisha; caretaker, Clayton Browne; and other relatives and friends too numerous to mention.
A viewing will take place at 9 a.m. followed by a funeral service at 10 a.m. on Friday, April 23, at Ebenezer Methodist Church. Interment will be at Kingshill Cemetery.
All arrangements are entrusted to James Memorial Funeral Home Inc.