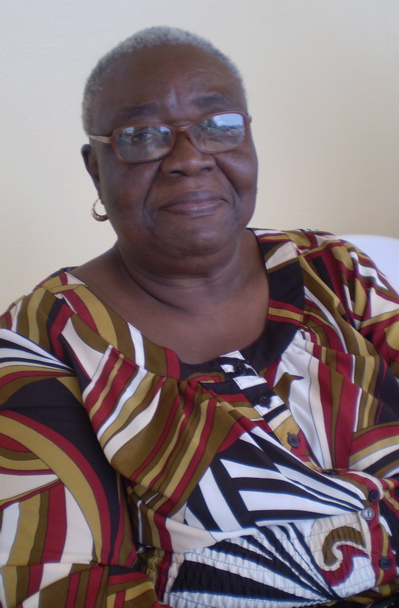 Judahand Young raised eight children of her own, but had enough love in her heart to be a foster mother to 25 other children over the past 20 years.
"The most important thing is to give children love, no matter what," Young says. "It is a pleasure for me to give love to children."
The 65-year-old grandmother of 14 is still fostering children, with two currently at home in Frederiksted with her and her husband, Denniston Young. She has one boy, age 18, who has been with her since he was 7, and an 18 year-old-girl she is giving love to. She has one daughter she adopted who is on the path to success and doing well as a sophomore at the University of the Virgin Islands.
The friendly and talkative woman comes across as the kind of person who wouldn't think twice about wrapping her loving arms around and cuddling a child in need.
Young says she bonds well with children and her home has always been a place where children have been welcome, even as her own kids were growing up.
She first became a foster mother when the mother of two children she had been babysitting ran into trouble with alcoholism.
"The mother gave up the kids and I was there for them," Young says. "My caring for children has been a gift from God. He placed me here to do something for children."
She says some kids were difficult to handle, but she just had patience, love, and faith in God. She has spent a lot of time in prayer to help deal with emotions.
"It isn't always easy," she said. "If it wasn't for God I wouldn't be able to do it."
The children she takes on are expected to go to church and have faith in God. She says it is important to spend time with children setting rules, teaching respect, manners and building good character. Beyond that she says she finds pleasure in cooking for and nurturing the children.
Young said the most difficult thing is letting the children go when they return home or are adopted.
"I don't really give them back, because they always have a place in my heart and mind," Young says.
She says many of the children she fostered have gone on to be productive successful adults and most of them keep in touch, calling her saying they miss her.
"Ms. Young is fantastic when we ask her to take on a child with difficulties," said Elizabeth Mueller, district manger for foster care in the Department of Human Services. Mueller says
Young prays about it first, and after she prays she generally says "give me the child – I will help." Mueller said Young has been very successful with the children in her care.
"I see her continuing to be a foster mother as long as she is healthy," Mueller says. "She is a happy and loving person."
Young is also the president of the Foster Care Association, an active group of foster parents, under the Department of Human Services.
Mueller says there is always a need for more loving and caring people to help raise kids who are off to a bad start due to neglect or abuse. Foster parenting is a commitment to helping a child through a difficult period providing love and guidance and then letting them go.
Further information about the foster care program is available at DHS by calling 773-5303 or visiting the website vifostercare.org.