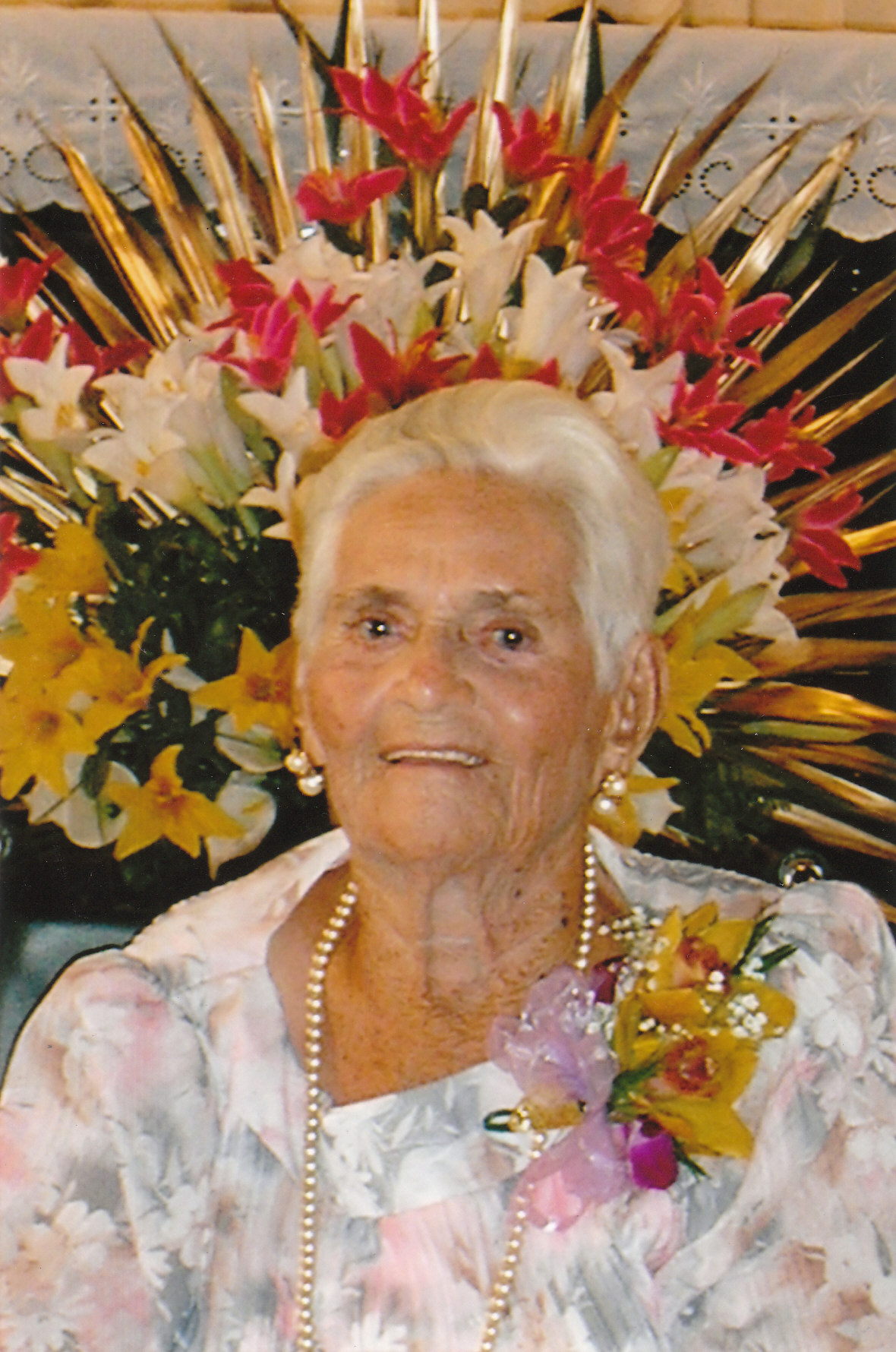 Marie Lucina Danet died on Monday, May 10. She was 95 years old.
She is survived by her sons: Edward Danet and Louis Ralph Danet; daughters: Uranie Blanchard, Cecilia Olive and Alicia Vante; grandchildren: Irene Maple, Charlene Bryan, Geraldine Quetel, Gerard Danet, Louis R. Danet Jr., Edwin Danet Sr., Lorraine Camacho, Christopher Danet, Jean Louis Blanchard, Suzanne Blanchard, Stephanie Mason, Stephen Olive, Jacqueline Vante, Lisa Vante and Charmaine Vante; sons-in-law: Edward L. Blanchard, Anthony P. Olive and James D. Vante; and daughters-in-law: Patricia Danet and Olivia Danet; as well as other relatives and friends too numerous to mention.
A viewing will take place at 9 a.m. and a funeral service at 10 a.m. on Tuesday, May 18, at St. Anne's Chapel. Interment will follow at Western Cemetery No. 1.
All arrangements are entrusted to Davis Funeral Home, 774-1464.