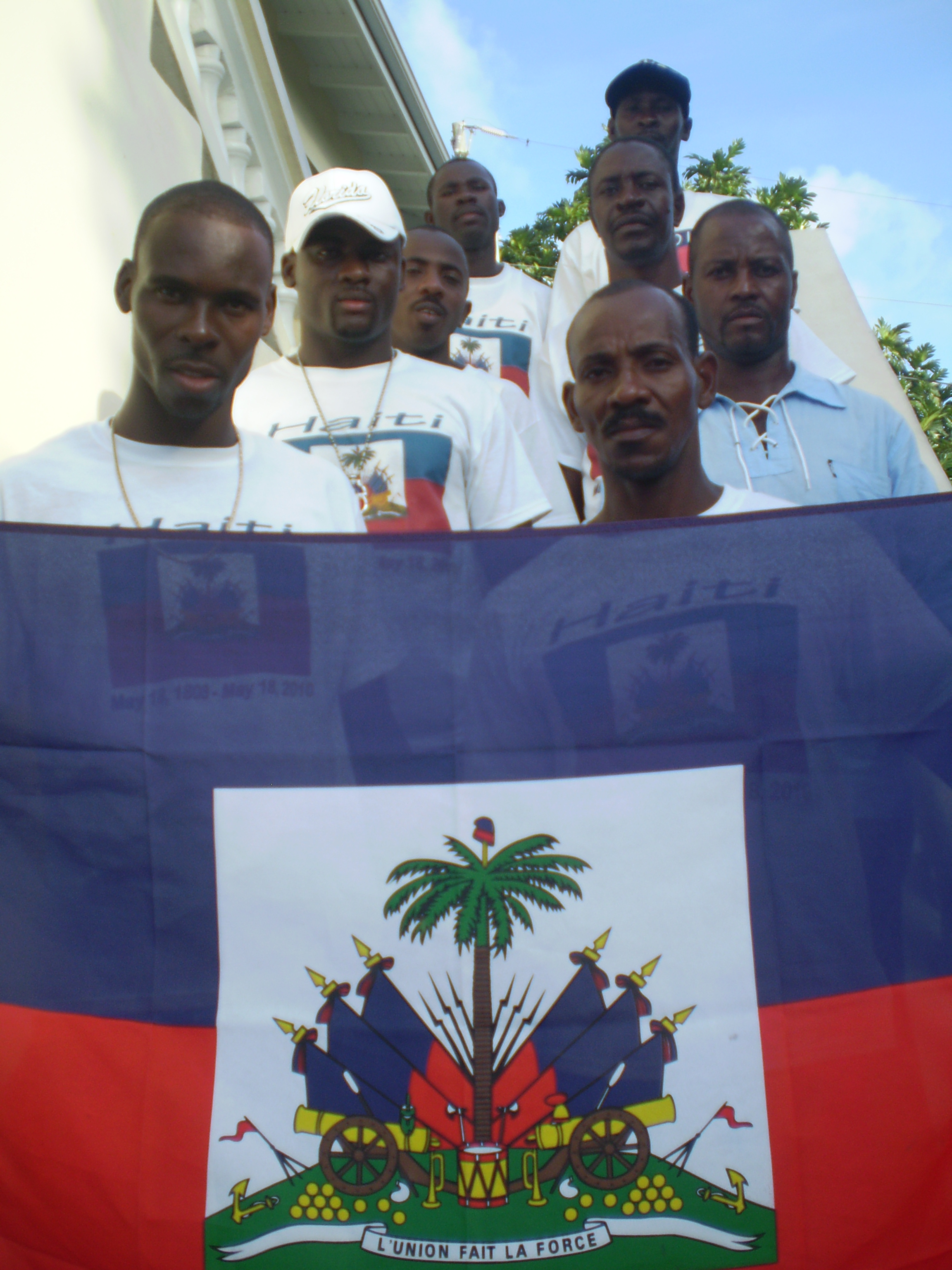 Haitians living in the territory and around the world will come together Tuesday to commemorate a very special occasion: Haitian independence from France 207 years ago. But this year, the holiday means so much more.
"Flag Day represents the unity and strength of the Haitian people and is a constant reminder of their struggle and that of many others who fought against slavery," said Haitian Lemony St. Pierre, president of V.I. to Haiti With Love Mission.
The flag symbolizes liberty, equality, fraternity, and is a declaration of hope for the Haitian people, St. Pierre said. The flag is also a reminder of Haitan struggles during disasters, such as the January earthquake and the four hurricanes that hit in 2008, causing deforestation that resulted in mudslides and flooding during tropical storms in 2009.
For Haitian Ronel Florestal, flag day is an opportunity to remind the world of the ongoing problems and strife in the rebuilding on Haiti. "We don't want people to forget the people of Haiti," Florestal said. "We want people of every country to open their eyes for Haiti."
The anthem for flag day is entitled "For the Flag, for the Nation" with the words, "It is good to die for the flag for the nation / Our past shouts thou shall have hardened your soul."
Andre McBean, a Haitian who has been on St. Croix since 1966, spoke from his heart about the flag. He reminisced about his days as a young schoolchild and the flag-raising daily at 7 a.m. He said everyone stopped what they were doing to pay allegiance, doing the same at 6 p.m. when the flag was lowered.
He said it was heartbreaking when Francois "Papa Doc" Duvalier was in power and changed the flag from blue and red to red and black. After his successor Jean-Claude "Baby Doc" was overthrown in 1986, the flag reverted back to the blue-and-red background. He said every Haitian has a flag in their home.
Florestal added Haitians are very thankful to the people of the U.S. Virgin Islands for the friendship and support they have given.
For more about V.I. to Haiti With Love, call St. Pierre at 321-278-1628.