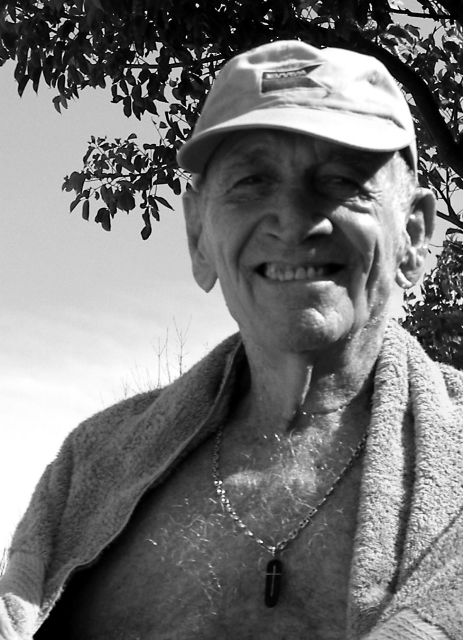 A memorial and celebration of a life well lived will be held in honor of Robert E. Davis, also known as Bob or "Papa," who passed away on April 19. The memorial will be held at 3 p.m. on Saturday, June 12, at Skinny Legs Restaurant in Coral Bay, St. John.
Bob was born in Yale, Oklahoma, in 1926 to William and Dorcas Davis. He enlisted in the Marines in 1943 at the age of 17 and was assigned to the elite "Raider Battalions" as a rifleman. Bob was stationed on Guadalcanal, Guam and finally Okinawa where he was reassigned to the 22nd Marine Regiment. He was wounded in Okinawa during the beach assault and was eventually discharged from the Marines in 1945.
After the war, Bob enrolled in a photography course, which began his lifelong artistic love of photography.Bob owned and operated an art gallery in Oklahoma City until moving to Winter Park, Colorado, where his love for photography and skiing came together when he was employed as the official photographer for The Winter Park Ski Area. Bob's technically unique outdoor and skiing photographs are sought after by collectors today.
In 1979, Bob sailed with friends to the Virgin Islands from California, making landfall in Chocolate Hole, St. John. He made St. John his home for the next 32 years. During that time, Bob performed hundreds of lovely beach weddings on St. John as well as at The Ritz-Carlton on St. Thomas. His love for art led him to create his much sought after Caribbean Sea Glass Pendant, which was featured in most bridal magazines. It was also on St. John that Bob became a P.A.D.I. Instructor to share with others his love of the sea. He was the consummate diver and loved to educate his fellow divers about underwater life. His enthusiasm in all facets of life was contagious, and he inspired many to appreciate the natural beauty that surrounds us all.
He is survived by his brother, Bill Tom Davis; daughter, Kris Johnston; and sons: Brent Rooney and Greg Beam. Other survivors include grandchildren: Jeff Johnston, Annie Johnston, Brittany, Kaelyn and Madison; great-grandchildren: Brooke and Denver Johnston; numerous nieces and nephews, and countless loving friends around the world.
Accomplished photographer, expert skier, master diver, glass artist, wedding officiate, spiritual advisor and best friend to many, Bob truly lived his life to the fullest, and his brightly shining light will be greatly missed.
Family and friends request that donations be sent to "Kids and the Sea" KATS St. John 9901 Emmaus St. John, V.I. 00830 (www.katsstjohn2001@yahoo.com) or Divers 4 Heroes, which is dedicated to the rehabilitation of wounded veterans through SCUBA diving and can be contacted at 7934 Indian Heights Dr. Lakeland, Florida 33810. (divers4heroes.org)