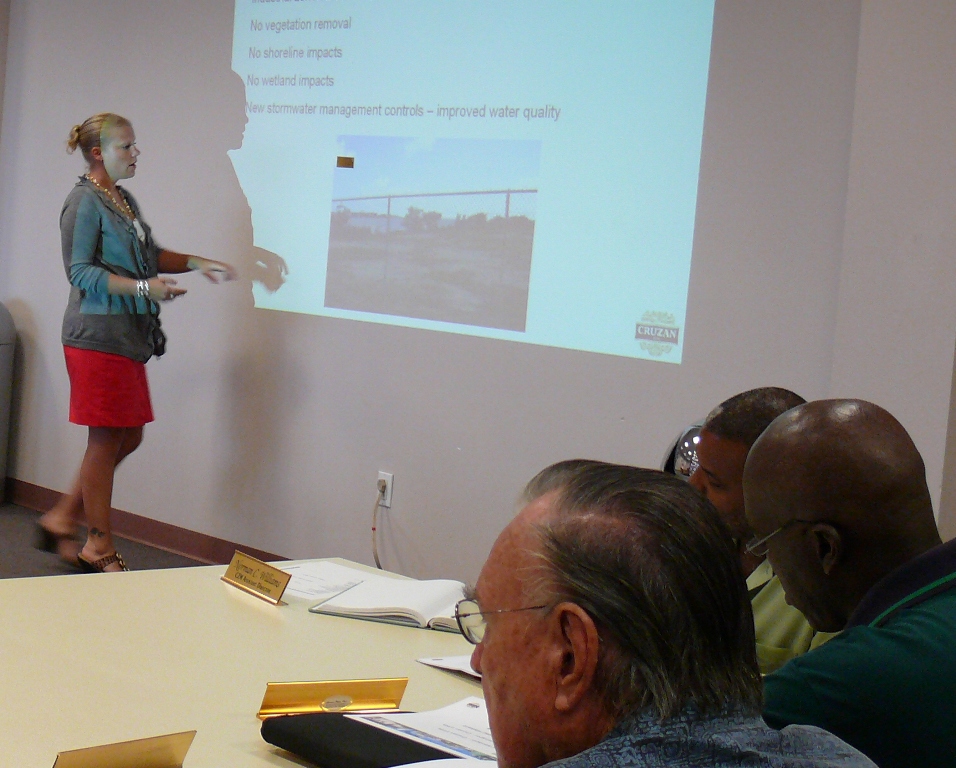 Cruzan Rum's plans to build two giant new molasses tanks next to the Gordon A. Finch Molasses Pier on St. Croix got a warm reception from the V..I. Coastal Zone Management Committee on St. Croix Wednesday. The two tanks are part of a massive upgrade and expansion of the venerable distillery, largely financed by pledging future federal excise taxes on Cruzan Rum's expected increased production.
Along with ensuring decades-long tax benefits, molasses subsidies and other perks Cruzan Rum already enjoys, the V.I. government is financing a state-of-the-art wastewater treatment plant and expanding Cruzan distillery capacity by more than 50 percent. The agreement calls for up to $30 million in bonds for a wastewater treatment facility to address the long-standing environmental issues at the St. Croix facility, and another $75 million in bonds to expand the capacity of the existing distillery.
One of the two two-million-gallon tanks will be used for extra molasses for Cruzan's expanded production. The other will hold condensed molasses solids (CMS): the partially dried dross left over from making rum. The condensed molasses will periodically be shipped off island and sold stateside as a cattle-feed additive and other purposes, said Cruzan General Manager Dennis Potter.
The CMS storage tank is needed to support the new wastewater treatment plant, said Jennifer James, an environmental scientist with the Maguire Group, who testified for Cruzan. "The plant uses an evaporator, which creates the CMS, which is transported to the pier and stored in the proposed tank," she said. The tank has to be ready before the plant can be brought online, she said. Getting the wastewater plant online is critical both to expanding production and to reducing environmental impact.
"The scope of this whole project is really to eliminate the flow of wastewater from the plant to the sea," Potter said.
Although they had many questions about spill procedures, erosion control and the like, the CZM committee members were very warm to the idea of ending the longstanding practice of pumping the dross molasses waste into the sea.
"This has been a concern of mine for quite some time, and I am exceedingly happy, very happy you are here," said committee member Masserae Sprauve-Webster. "I support this. It has been a long time coming."
Nor was she alone.
"I see it as a move in the right direction," said committee member Charles Peters. "Not just because of the expansion, but you are eliminating what is going into the sea."
No one spoke against the proposed tanks at Thursday's public hearing. Residents can submit comments for the next seven days, Webster said. Then the committee will have 30 days to hold a meeting to vote on the request.
No votes were taken. All members were present.