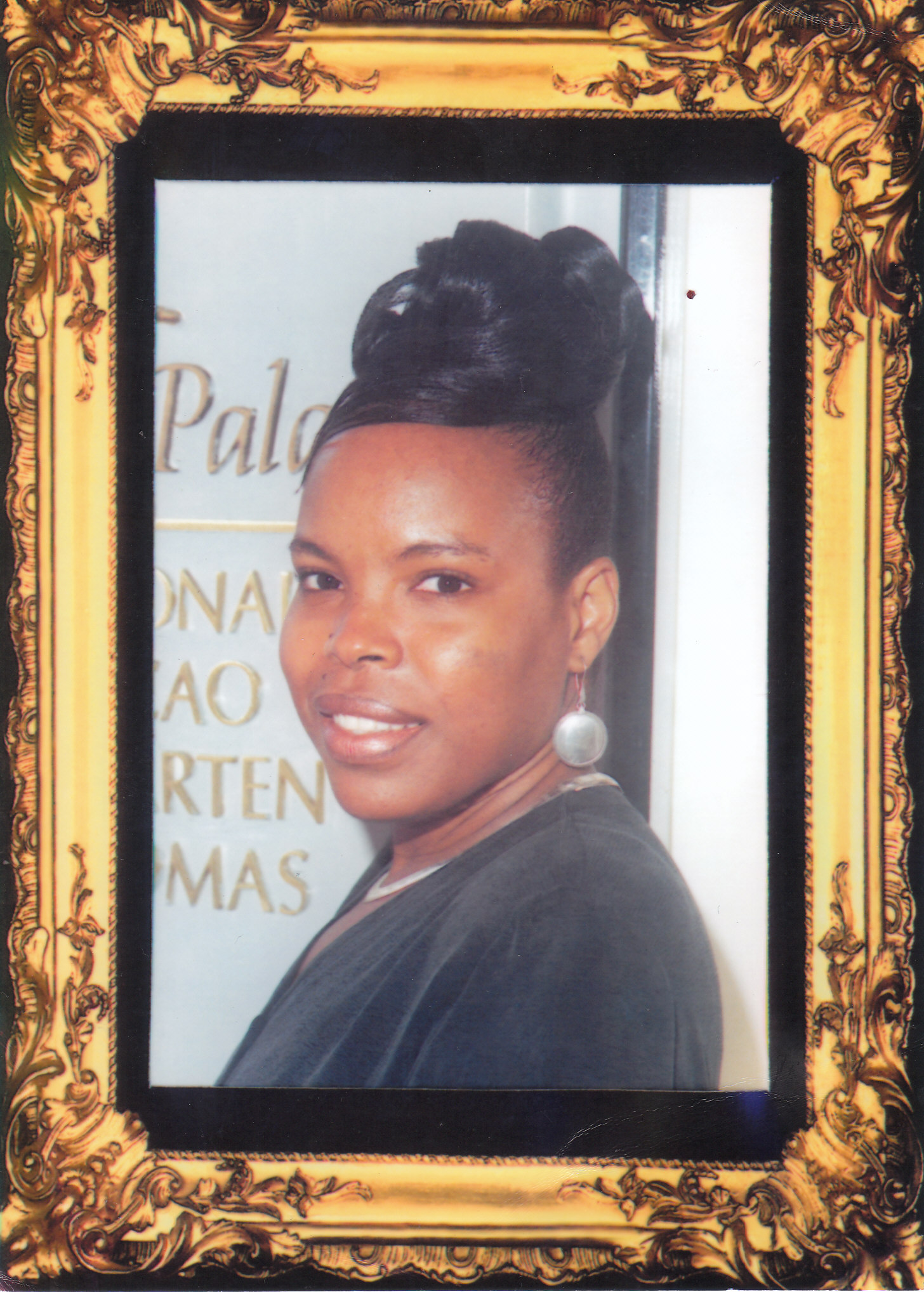 Celia Toussaint, better known as "Sylma," died on Monday, June 14, at her residence. She was 42 years old.
She is survived by her mother, Claudie Denis; father, Isaac Bellot; husband, Alfred Toussaint; grandfather, Rufus Bellot; sons: Valdo and Vallon Toussaint; daughter, Valyne Toussaint; brothers: Russell Tonge, Jeffrey Bellot, Hamlet Bellot, Ashton Bellot, Cleveland Bellot, Mervin Bellot, Gordon Bellot and Richard Prince Bellot; and sisters: Myrtle Bellot, Aiesha Bellot, Nicole Bellot and Jennifer Lake. She is also survived by sisters-in-law: Helen Olivacce, Celia Tonge, Clara Monroe, Althia Thomas, Sylvia Toussaint, Merina Toussaint, Laura Denis, Perdrina Bellot, Verlyn Bellot and Marva Bellot; brothers-in-law: Andy Lake, Robert Toussaint, Robertson Toussaint, Alan Toussaint, Allan, Tourssaint, Anthony Toussaint and Ferzandee Olivacce; adopted sister, Sharon Rolle; father-in-law, Pascal Toussanint; grand uncle, Francis Denis; grand aunts: Angela Bellot, Merina Bellot and Anecita Gregoire; uncles: Curtis Lewis, Julien Lewis, Peter Lewis, David Bellot, Celestine Gregoire and Maurice.
Other survivors include nieces: Belina, Jeffline, Nisha, Beyanka, Alicia, Marice, Shalaya, Jalyne, J'wanna and Shawna Bellot, Amelia Olivacce, Rochelle Tonge, Bianca and Melody Lake.; nephews: Ronelle Tonge, Javie, J'aquan, Cleve and Nashawn Bellot; very special friends: Fred and Marguerite Essanason, Cass Remy, Judith Felix, Crescent Nicholas, the Estrada family, members of Kingdom Life International Christian Center; and other relatives and friends too numerous to mention.
There will be a viewing held at 9 a.m. followed by a funeral service at 10 a.m. on Thursday, June 24, at Kingdom Life International Christian Center. Interment will be at Eastern Cemetery.
All arrangements are by Davis Funeral Home, 774-1464.