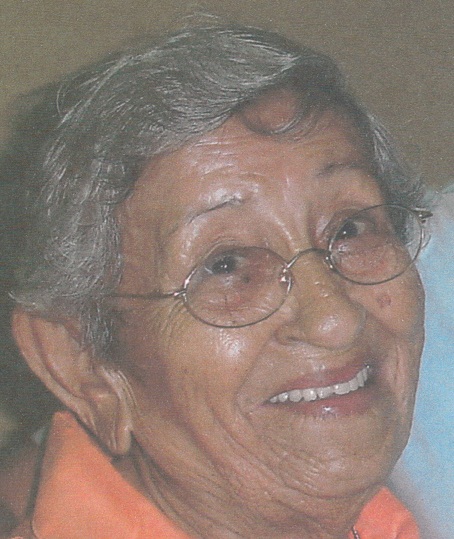 Carmen Nieves of Harrigan Court Project died on June 18 at her residence. She was 87 years old.
She is survived by her daughters: Carmen L. Rivera, Gloria S. Fredericks, Lillian Santos, Maria Rodriguez and Nilsa Y. Belardo-Rivera; sons: Francisco and Jorge L. Rodriguez; and grandchildren: Francisco Rivera Jr., Daisy Rivera-Bermudez, Rodney Rivera, Leopold Frdericks III, Jorge L. Fredericks, Phyllis M. Fredericks, Maritza Pedro, Ivelisse Santos-Jenkins, Lizette Santos, Jaime Santos, Luis Bryce, Marc Davis, Bernissa Rodriguez, Nelson O. Morales, Jessica I. Morales, Eric F. Morales and Rene Rivera. She is also survived by great-grandchildren: Yaira Bermudez, Giovanni Rivera, Ibelize Rivera, Le-Ann Frederiksted, Alex Fredericks, Jason Clarke, Romar Evans, Raisa Evans, Alan Green, Jaime Santos, Jenesha Santos, Omar Santos, Leana Feliciano, Justin Jenkins, Steve Sobers, Shane Sobers, Jenne Santos, Jenell Santos, Jordan Davis, Aaron Davis, Andre Davis, Francesco Dais, Tarique Morales, Kaylah Morales, Josiah Morales, Isaiah Morales, Lilliana C. Morales, Eric Morales Jr. and Satorie J. Morales; daughter-in-law, Ida M. Rodriguez; sons-in-law: Francisco Rivera, Juan E. Ayala and Carmelo Rivera; sisters; Juana Nieves-Ledesma and Mery Nieves; as well as other relatives and friends too numerous to mention.
A funeral service will take place at 10:30 a.m. on Friday, June 25, at St. Patrick's Catholic Church. Interment will follow at Frederiksted Cemetery.
All arrangements are entrusted to James Memorial Funeral Home Inc.