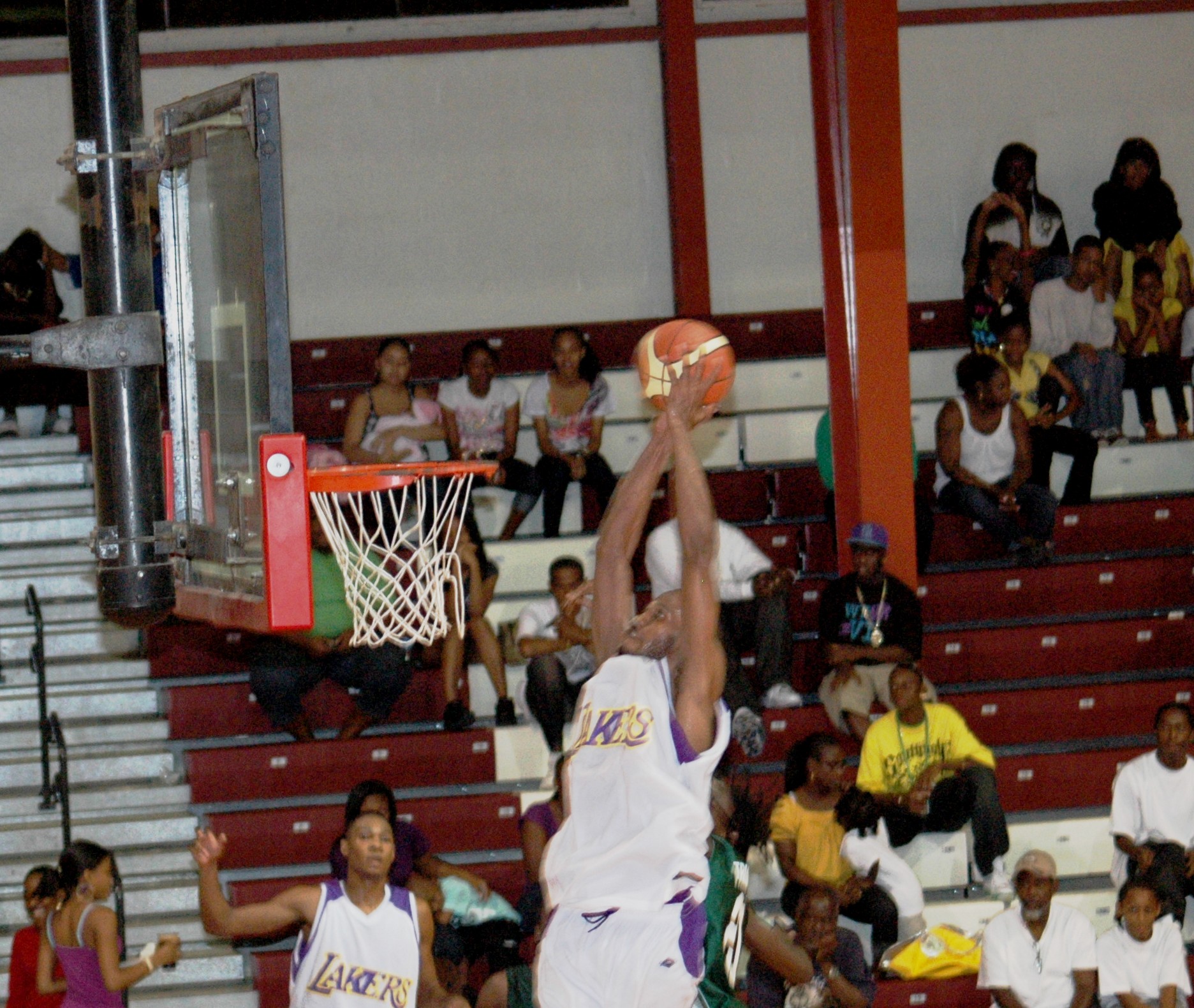 The Lakers started a little slow against the Dread I's in The New Breed Basketball Association early game on Wednesday at the Ronald Charles Gymnasium, but once they got rolling it was easy sailing for one of the league's elite teams.
As hard as the young Dread I's played, it was obvious they were outclassed, going down in defeat by a score of 84-70, in a game that was not as close as the final score would indicate.
An early 9-7 lead by the Lakers in the beginning of the first quarter, after a slow start, turned into a 24-12 lead at the end on the period and things would not get any better for the Dread I's. Robert Duck, the Lakers' high-flying forward, led the way with 13 points in the opening stanza.
The Lakers emptied their bench in the second quarter, and with a balanced scoring attack, that group was able to outscore the Dread I's 20-15 to take a 17-point lead at 44-27 going into the locker room at the half.
The Lakers lead would swell to as many as 30 pin the third quarter before the starters were again taken out of the game. Their bench would play for most of the second half, which allowed the Dread I's to be a bit more competitive and were only outscored by two points in the third, 27-25, to trail 71-52 after three quarters.
With the Lakers' foot now off of the gas pedal, the Dread I's, always playing hard were able to have a better fourth quarter. They outscored the Lakers 18-13 to make the final score a bit more respectable at 84-70.
Duck led the Lakers offensively and defensive, scoring a game-high 23 while dishing out six assists and grabbing seven boards. The Lakers also got 15 points from Rashawn Williams, 13 from Sean Hodge, and Charles Moorehead dropped in 12. The Dread I's got a team-high 20 from Aswad Vigo, and Nemecio Camacho netted 12.