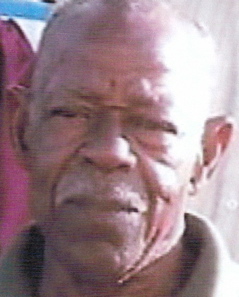 Arton Rubner Kiture, also known as "Kitch," of Estate Mon Bijou, passed away July 8, 2010, at the Gov. Juan F. Luis Hospital. He was 78.
He is survived by his daughters, Patricia D. Kiture, Jacqueline A. Kiture-Denis and Laurel Kiture; sons, Anthony R. and Kevin M. Kiture; grandchildren Shoy C. Nixon, Sean M. Nixon, Felix Denis, Jr., Sannul Smith, Shemaka Smith-Encarnacion, Romesha Smith, Candace Smith, Kaiel Branch and Glenn Kiture; great-grandchildren, Amarii Larsen, Amya Withey, Shashamani Smith, Safya Smith, Eliezer Encarnacion and Zahina Encarnacion; adopted grandchildren, Jericha Harris and Aaron Chang; son-in-law Felix Denis, Sr.; sister Eudina Kiture-Lang; sisters-in-law Froncille Kiture, Willie-Mae Kiture and Lucile Hopper; nieces Merle Kiture-Morgan, Jacqueline D. Kiture, Helen Kiture, Laurely George, Eugenie Felix, Myrtle Lang-Vallarde, Norma, Linda, Kathleen, Pauline, Deloris and Marion Lang; nephews, Wendell Lang, Ira Kiture,Jr., Carl Kiture, Lawrence Kiture and Roy Lang; cousins and other relatives, Maria Howell Harvey, Lloyd and Rita Henry, Thorvald Slater and Family, Harvey Family, Petersen Family, McIntosh Family, Nesbitt Family, Andrews Family, Williams Family, Johannes Family and Cornelius Family; special friends Franklin Schuster and Family, Eleanor Sealey, Lucy Christian, Stanley Paris, Lloyd Henry, Harris Family, Harrison Family, Samuel Family, Felix Family, Joseph Family, McGregor Family and Watson Family, and other relatives and friends too numerous to mention.
A funeral service will take place Tuesday, July 20, at the Friedensfeld Moravian Church in Estate Glynn, with a viewing at 9 a.m. and service at 10 a.m. Interment will follow at the Kingshill Cemetery/Veteran Section.