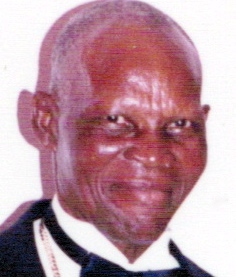 Victor Augustin Louisy, also known as "Son," of Stoney Ground. passed away on July 4, 2010 at the Gov. Juan F. Luis Hospital. He was 77.
He is survived by his spouse, Agatha "Mena" Louisy; sons Bathelmy Baptiste and Conrad Duncan; stepdaughters Solange Florent and Jeanice Williams; stepsons Gordon, Raphael, Winston and Alvin Florent; sister Theresa Florius; grandchildren Ronald Baptiste, Lenis Baptiste, Glendora Baptiste and Tifanny Duncan; daughters-in-law Christina Baptiste and Elizabeth Cadette; stepdaughters-in-law Caroline, Vanny, Barbara and Marlyn; stepsons-in-law Oreon Williams and Martin Florent; sisters-in-law Marie Carette, Agatha Theodore, Nelcina Williams and Sylvia Florent; nieces including: Jeanette Furgusson, Jean, Virgin, Margaret, Ruth, Berthia and Marthalyn; nephews Daniel Laurence and Morrison; aunt Naurita; special friends the Florent Family, Raul, Esanason Family, Fontaine Family, Lucy, Island Baptiste Family, Norita Baptiste, Jeanette Furgusson, Jean Furgusson, Vigin, Matthew, Moses, Anthony, Junior Furgusson, The Louisy Family, Bouzon Family, Baptiste Family, Hughes, Lawrence and Feliaen Families and other relatives and friends too numerous to mention.
A funeral service will take place Friday, July 16, at the Island Baptist Church, with a viewing at 10 a.m. and service at 11 a.m. Interment will follow at the Frederiksted Cemetery.