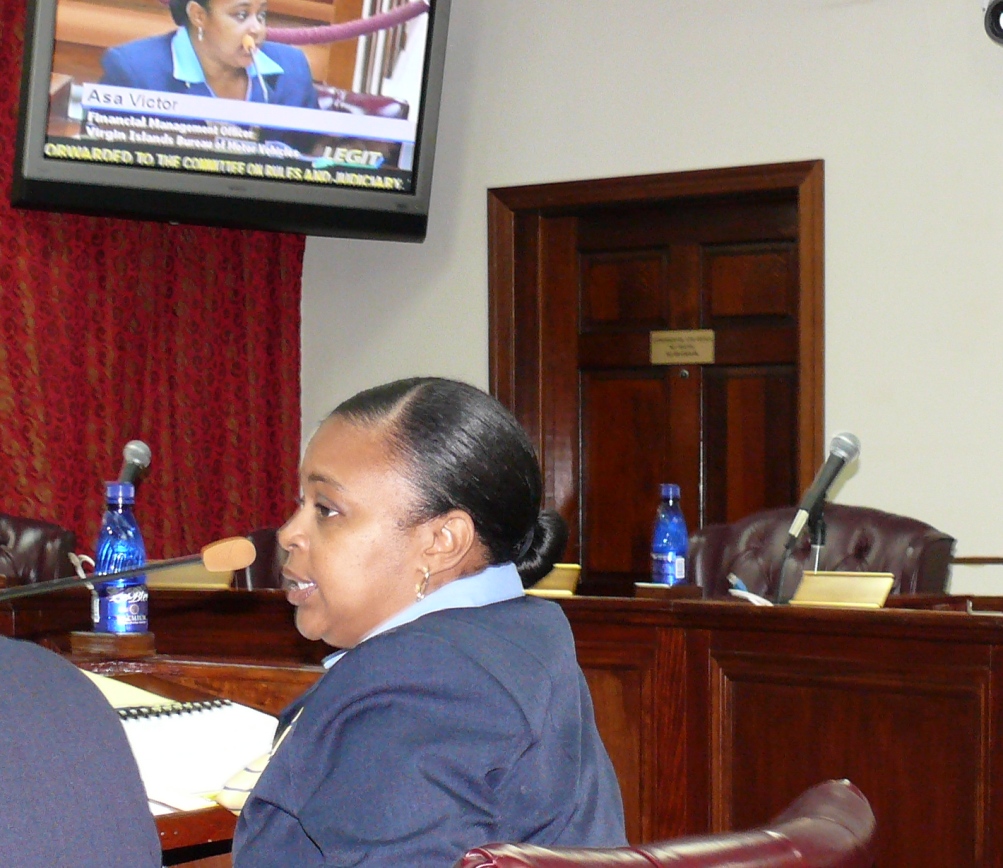 Motorcycle licensing and safety training classes that V.I. Bureau of Motor Vehicles Director Jerris Browne said would be "fully" implemented last September, should be online this fall, Browne said Wednesday during budget hearings in Frederiksted.
"We are looking forward to fully implementing this (motorcycle) program by the end of this fiscal year," Browne said in budget hearings last year. Once implemented, motorcycle riders will need a separate motorcycle license and will have to pass a separate motorcycle safety test, all of which "we believe will have the positive impact of saving lives on our roadways," Browne said last year.
The cost of the motorcycle program is a modest $34,000, and the bureau can pay for it with funds that are already available, Browne said at the time. But implementation was delayed, Browne said, "due to the systemic problems that we have encountered by attempting to bring the … motor vehicle services … firm from New Hampshire to the Virgin Islands, to train the BMV staff and to develop applicable rules and regulations," he said. Those problems have largely been resolved, and now BMV expects to implement the act around the end of this fiscal year, he said.
Meanwhile, the bureau is preparing to build a new BMV office on St. Croix. Browne said design drawings are about half complete and "if adequate funding is identified," construction might start around the second quarter of fiscal 2011. After that, the bureau will look to replacing facilities on St. Thomas and St. John as well, he said.
With federal grants for the purpose in hand, the bureau plans this coming year to contract for custom software to help implement the federal Real ID Act, which sets up an information-sharing system and standardized, tamper-proof, secure government-issued identification and drivers licenses. Also this year, the bureau plans to work with the Golden Grove Correctional Facility on St. Croix to produce license plates and inspection stickers. This will both save money and help the prisoners, Browne said.
This year, the Office of Management and Budget recommended $2.3 million from the General Fund for the BMV's budget. This is an 8-percent, or $208,000, reduction from last year. Of that amount $1.9 million (82 percent) goes to wages, salaries and benefits; and $413,000 (18 percent) to operating expenses. BMV expects another $1 million from the V.I. Government remitted back from BMV fees paid by the territory's drivers, making for total legislative appropriations of $3.3 million. BMV also expects about $934,000 from personalized license plates and $600,000 in federal funds, for a grand total of $4.8 million in fiscal 2011; a decrease of $180,000, or 4 percent, over fiscal 2010.
No votes were taken at the budget oversight hearing. Committee members present were Sens. Craig Barshinger, Nereida "Nellie" O'Reilly, Carlton "Ital" Dowe and Sammuel Sanes. Absent were Sens. Wayne James, Louis Hill and Patrick Sprauve.