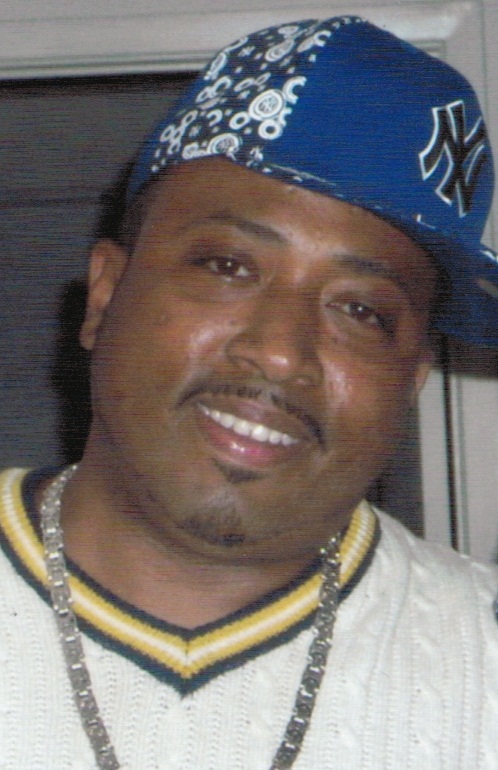 Eugenio Guadalupe Jr., also known as "Tito" or "Gah-t," of Tamarac, Florida, died on July 26. He was 33 years old.
He is survived by his mother, Mariam Maureen Guadalupe; father, Eugenio Guadalupe Sr.; companion, Serena; daughter, Takirah E. Guadalupe; sons: Tyrique E. and Jeremiah Guadalupe; grandparents: Miriam E. Parris and Tomasa G. Guadalupe; sisters: Eyoshi and Kathleen Guadalupe; and brothers: Roberto, Kevin and Mario Guadalupe. He is also survived by aunts: Fraline G. Williams, Ernestine Patsy George, Angela George, Bienvenida Guadalupe, Brunilda G. Rios, Isabel, Ana, Norma and Carmen Guadalupe, Margarita G. Felle, Etla and Vera Williams, Gloria Adams and Gloria Guadalupe; and uncles: Ralph Jr. and Larry George, Russell Simmonds, Ronald Kiture, Stacey Ambrose, Anselmo, Octavio, Walterio, Reynaldo and Ismael Guadalupe, Stanley Parris and Antolino Guadalupe. Other survivors include cousins and other relatives: the Parris family, George family, Williams family, Gautier family, Barnes family, Stanley family, McIntosh family, James family and Roger family; special friends: Eduardo "Tuscani" Franco, Chayne "Beagle" Christian, Ronnie "Drop" Grove, Niall "Javie" Jones, Garette Forde, Dean Walcott, Renecia Benjamin, Kim-Marie John, Lea Kuntz, Mariesha "Mayda Nile" Maynard, Rasheena Farrell, Donald, Ryan, Bryan, Frank and Ian; as well as other relatives and friends too numerous to mention.
A viewing will take place at 9 a.m. followed by a funeral service at 10 a.m. on Wednesday, Aug. 11, at St. Luke A.M.E. Church, Grove Place. Interment will be at Kingshill Cemetery.
All arrangements are by James Memorial Funeral Home Inc.