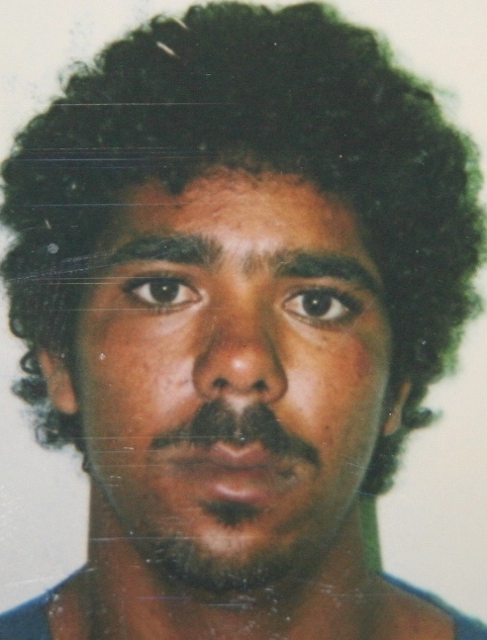 St. Croix police have issued a wanted poster for 30-year-old Edwin Encarnacion in connection with the Saturday homicide of Jorge Parrilla, 45, of Estate Whim.
Police said Encarnacion is suspected of killing Parrilla with a knife before setting Parrilla's residence on fire with him inside.
Parrilla's body was found by fire fighters who arrived to put out the blaze Saturday morning.
As of Monday, Encarnacion was still at large, according to St. Croix Chief of Police Oakland Benta. He is considered armed and dangerous.
According to the police report, 911 operators dispatched officers and fire fighters from the V.I. Fire Department to the residence around 9:52 a.m. Saturday.
At the scene they saw an area of the house on fire, and the firefighters extinguished the flames. A charred body was found inside the residence, and preliminary investigation identified the male victim as Parrilla.
Benta said "it appears foul play is a factor and this case is being handled and investigated as a homicide."
Police also have information indicating that Encarnacion was in the area before and after the incident. Encarnacion is described as a Hispanic male, 5 feet, 4 inches tall and weighing approximately 150 pounds. He has short hair and a brown complexion.
Police remind the public that there is a $10,000 reward for information leading to the arrest of any homicide suspect. On the other hand, anyone harboring Encarnacion will be arrested and charged with aiding and abetting, the chief said.
Saturday's killing was the 21st homicide on St. Croix since the first of the year, and the 46th in the territory.
Anyone with information on this case can call 911, the Criminal Investigation Bureau at 712-6077or 712-6041, Major Crime at 712-6079 or 712-6075, or the anonymous tip service, Crime Stoppers USVI, at 1-800-222-TIPS.