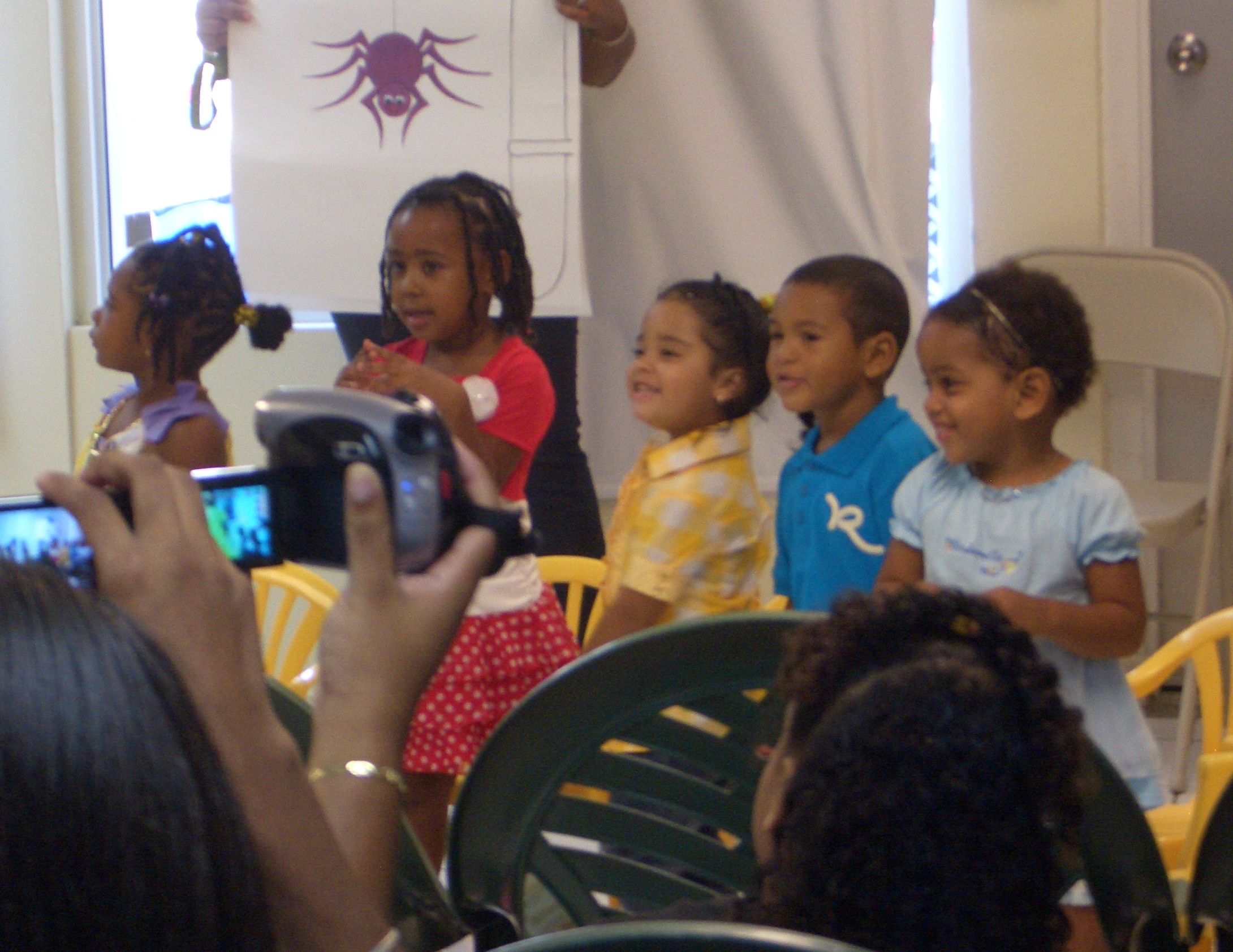 On Friday, Aug. 13, 11 three-year-olds received their "Moving On" certificates as they graduated from the Early Head Start Program at Queen Louise Home for Children. Completing the program were: Jahone Amery, Joshua Bryan, Anziza Cruz, NeKiel Davis, Selena Denton, Imani Garcia, Shamarie Hernandez, O'Shira Giegel, Angle Gonzalez, Jeffrey Santiato and Shaleen Steel.
The graduates were watched by a group of proud parents, siblings, teachers and other well wishers. Early Head Start Director Kellie Sullivan served as mistress of ceremonies, welcoming the audience members and thanking the parents for their participation in the program. Next, Rayvenne Bradshaw and Maria Cherubin, lead teachers for the classroom, introduced the 11 children who were celebrating the completion of the program.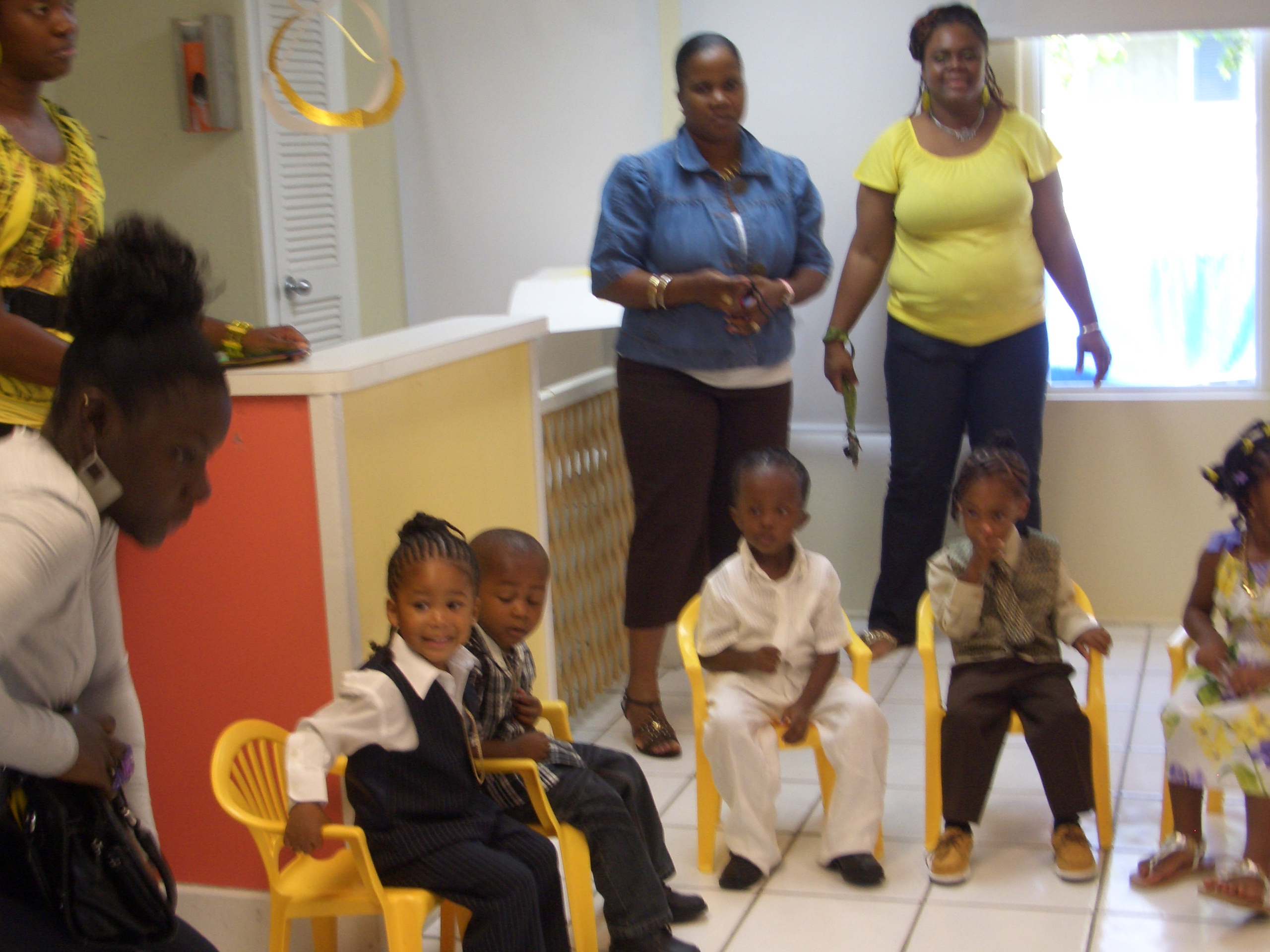 The graduates proudly showed off some of the things they have mastered by answering correctly when the teachers showed them a series of colors and of drawings of animals. They correctly identified the colors green, blue, red and yellow and they eagerly named the goat, bird, iguana and mongoose pictures. Finally, the children sang and pantomimed "The Itsy Bitsy Spider" and "Ring Around the Rosie." There was also a slide show featuring the graduates throughout their years in the Early Head Start Program.
After the slide show, the teachers presented certificates of completion to the children, along with gift bags. There were not many dry eyes in the room as each child accepted the certificates and their gifts, promptly taking them to their mothers before returning to the graduates' semi-circle. A reception for parents and other audience members followed the ceremony.
The Early Head Start Program, operated by Lutheran Social Services, is the only such program in the territory. Originally, it served 36 infants and toddlers and 12 pregnant women, annually. The program began operation in September 2003 and has held seven Moving On ceremonies for three-year-olds. The mission and program goals for the program are:
·
To promote healthy prenatal outcomes for pregnant women and healthy family
functioning
·
To enhance the development of very young children
·
To provide for the cognitive, physical, creative, social and emotional needs of children from infancy to three years old.
The Early Head Start Program actively involves parents of the children in a comprehensive program with a strong social work component. The Program provides extensive social services for enrolled families as well as educational, vocational, medical and other support services for participants. This innovative approach strengthens families and gives them the tools to cope with the stresses that often contribute to abuse or neglect.
This year, Lutheran Social Services was awarded funding for a major expansion of the
program. Under the expansion, Early Head Start will serve an additional 72 families for a
total of 120.