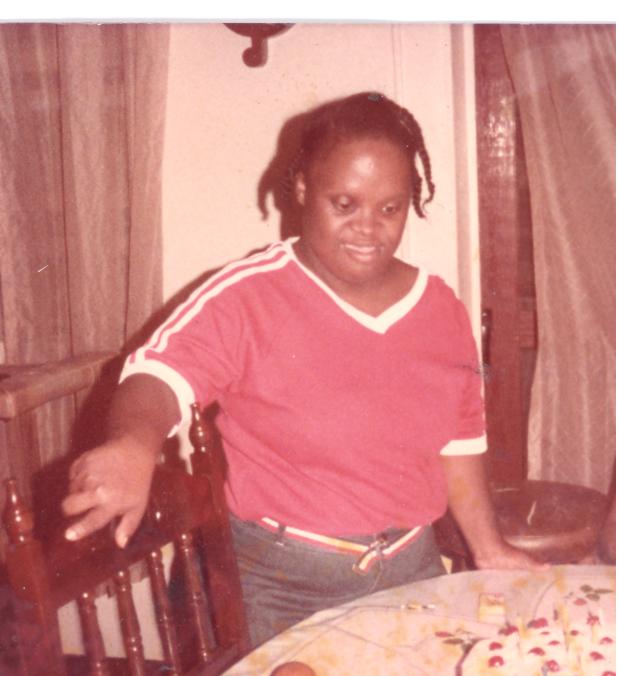 Karen Jones of Paul M. Pearson Gardens died on Aug. 12 at her residence. She was 51 years old.
She is survived by her brothers: Roy Harringan, Hugo Harrigan, Calvin Jones and Franklin Jones Jr.; sisters: Gladys Harrigan, Ilva Harrigan Jennings, Fay Jones and Jennifer Jones; uncle, Heywood Samuel; and aunt, Eda Grant. She is also survived by nephews: Liston II, Troy, Sena and Karim Georges, Delroy Ross, Dwayne Davila, Delvin Prescod, Xavier J'Beth Harrigan, Aaron and Roy A. Harrigan Jr., Ishmael Harrigan, Clifford Jones and Nikkori Matthews; nieces: Jacqueline Georges, Kysha Gumbs-Shaw, Roxanne Daly, Sparkle Daly-Logan, Radiant and Samantha Daly, Joy and Delisa Harrigan, Tasheema and Takiya Jones, Ama Davis, and Brittaney and Jordan Rodriguez. Other survivors include caregivers: Patricia Thomas, Carmen James and Ursula Tiny Williams.
There will be a viewing at 8:30 a.m. followed by a funeral service at 9:30 a.m. on Tuesday, Aug. 24, at St. Andrew's Episcopal. Interment will be at Western Cemetery No. 1.
Funeral arrangements are by Davis Funeral Home, 774-1464.