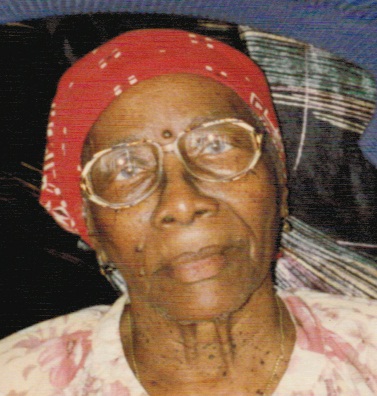 Miriam Agatha Samuel Petersen, also known as "Ms. Mirrie" or "Tita," of Walter I. M. Hodge died on Aug. 18, at Gov. Juan F. Luis Hospital. She was 95 years old.
She is survived by her sister, Wilhelmina "Baby" Clarke; nieces: Cecilia Dompierre, Helen Joseph, Mae Louise Joseph, Dorothy Joseph, Deborah Howell, Zina Joseph and Cecelia Edwards; great nieces: Jerrilyn Morris, Alma Richards, Rita Francis, Yvette, Karol Lynch, Pearlett Lynch-Sheriff, Sheryl Roberts, Debra Rodgers, Sherilyn Richard-Moss, Jasmaine, Shakima Edwards, Marion Dompierre and Leslie Howell; nephews: Dennis Howell, Victory Barry and Kurt Sheriff; great nephews: Vernon, Ray, Ricardo Jr., Troy Edwards, Earl "Dasa" Joseph, Casmore "Sonny" Warner, Dwayne, Duane, Dwight Howell and Tyrone Sackey Jr.; and many great nieces and great nephews.
She is also survived by cousins and other relatives: Eva James and family, the Francis Joseph family, and Etla Sargeant and family; friends: Helen Hosier and family, Sharon Dennis and family, Elizabeth Martin and family, Helen Hosier and family, Medora Roberts and family, Doris St. Juste and family, Ruthlyn Martin and family, Winifred Rowland and family and Hyacinth Martin; as well as other relatives and friends too numerous to mention.
There will be a viewing at 9 a.m. and a funeral service at 10 a.m. on Monday, Aug. 30, at Friedensberg Moravian Church. Interment will follow at the Frederiksted Cemetery.
All arrangements are by James Memorial Funeral Home Inc.