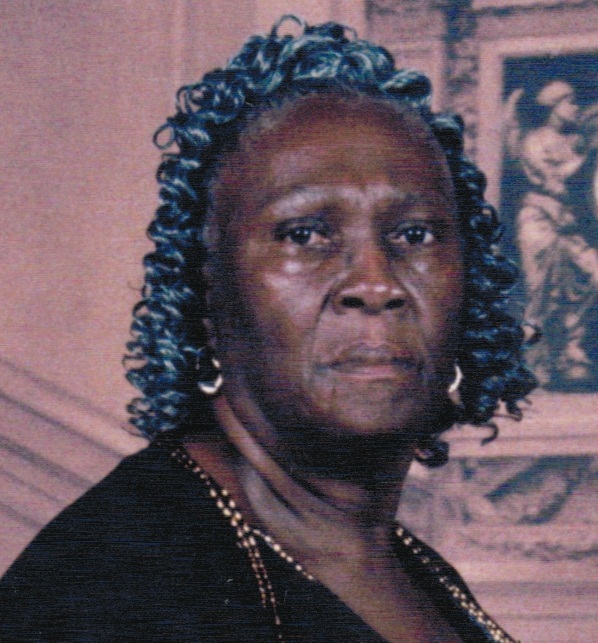 Anita Adelia Andrews, also known as "Mother" or "Dolly," of Estate Upper Love has died. She was 73 years old.
She is survived by her daughters: Curline Nicholas, Juanita Tonge, Emilyn Andrews Cannon and Beverly Andrews; sons: Euston Tonge, Stanley Thomas, Ewart "Russian" Thomas and Aland Andrews; grandchildren: Claire Adams, Jermaine Nicholas, Keisha McFarlande, Talisha Nicolas, Erie, Stevon and Ronell Tonge, Orincia, Ewart Jr., Jeriann, Trisha and Rianna Thomas, Wackeem Stanley, Ozeem Jacobs, Jahtayah Regis, Suren Fenton, Shenelle Smith and Brandon Cannon; and great-grandchildren: Zackeel and Oriane Adams, Syurie Smith, Jeanisha and Keimiah McFarlande, Stephanie Farrell and Jaden Morris. She is also survived by daughters-in-law: Ethnie Tonge, Leona Thomas and Yolanda Andrews; sons-in-law: Tyrone Nicholas, Revene Smith and Ervin Cannon; sisters: Ethlyn Saldana, Maude Dow, Rose Dow, Roseta George and Curlita Tittle; brothers: Arthur Mings and Joshua Henry; nieces: Rachael, Rosetta, Ionie, Christophen, Georgiana, Cicely and Geraldine Samuel and many others; and nephews: Herbert "Tubees" Simon, Recaldo Henry, Stanford Mings, Joseph, Darryl and many others; and many great nieces and great nephews
Other survivors include cousins and other relatives: Christobel Johnson, Irose Lashley, Leroy and Angela Henry, Lucinda Brown; special friends: Sister Madelene, Sister Rosemary Joseph, the Jones family, Cameleta London, Steven, Isaiah Joseph, members of the Calvary Baptist Church and Anita Matthews; as well as other relatives and friends too numerous to mention.
There will be a viewing held at 10 a.m. and a funeral service at 11 a.m. on Friday, Sept. 3, at Calvary Baptist Church. Interment will follow at Kingshill Cemetery.
All arrangements are by James Memorial Funeral Home Inc.