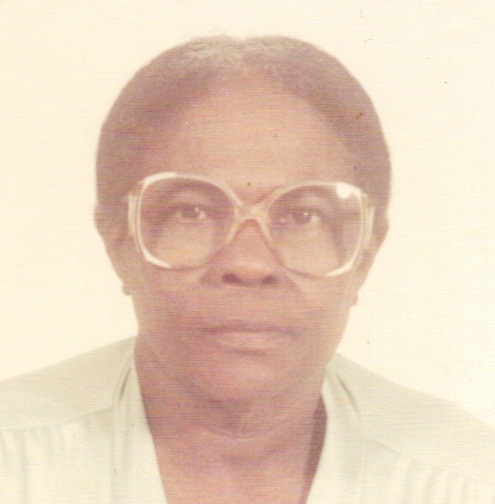 Martha Morris of Strawberry died on Aug. 24, at Gov. Juan F. Luis Hospital. He was 84 years old.
She is survived by her daughters: Mary Gonzales and Lenore David; son, Carlos David; grandchildren: Keith Gonzales, Joy Gonzales, Michael Gonzales, Stephen Gonzales, Dexter, Nathalie, Candy, Marvin, Curtis Gonzales, Caroline, Carmelle and Mikesha; and great-grandchildren: Shyamne, Naadai, Joshua, Makeisha, Shyeen, Bevaughn, Caijh, Shaeeyah, Sheldon and Alyssa, She is also survived by daughters-in-law: Lydia and Jonie; sisters: Felicia David and Janet David; brothers: Morgan David, Orban David, Leanard David and Clifton David; nieces: Claudette, Donna, Patricia, Ann and Sharmaine; nephews: Wayne, Toyo and Derrick; aunts: Victoria Nicholas, Tanty Evol and Aggie; and uncles: Anas, Tadious, Richard and John Nicholas. Other survivors include cousins and other relatives: Shirley, Barbara, Wilfred and Jennifer; special friends: Sis. and Bro. Henry, Sis. And Bro. Greeves, Sis. Leoni Edwards, Tammy, Bro. Merchant, Bro. Hamilton, Sis. Althea, Sis. Nisbett, Sis. Joseph, Sis. Wilson and Bro. Neale; as well as other relatives and friends too numerous to mention.
There will be a viewing held at 10 a.m. and a funeral service at 11 a.m. on Wednesday, Sept. 8, at New Testament Church, Estate St. John. Interment will follow at Kingshill Cemetery.
All arrangements are by James Memorial Funeral Home Inc.