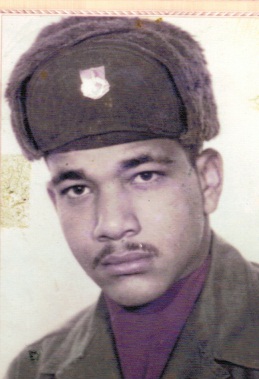 Teddy O. Blackwood of Estate Mahogany Welcome died on Aug. 29, at his residence. He was 68 years old.
He is survived by his companion, Angela P. Isaac; sons: Eric L., Theran M. and Lasesne R. Blackwood; grandchildren: Kyrin, Talyah and Kalyn Blackwood; sisters: Veronica Blackwood, Daphne Blackwood Bough and Elvira Blackwood Dandridge; nieces: Dana, Danielle and Desni Rodriguez, Rolanda Osbourne, Rodessa Dandridge and Robin Clinton; nephews: Rasheld Bough, Tyrone Lewis, Anthony Collins and Rodney Dandridge; great nieces: Rachel Buntin, Sherese Adams, Latasha Adams, Tinesha, Linnecia and Tamika Washington; and great nephews: Lamont Adams, James A. Bennerson III, Craig Lewis and Eugene Washington III.
He is also survived by aunts: Joan King, Carmen Williams and Janet King; uncle, Henry Williams; cousins and other relatives: Floyd Webb, Karen and Carolyn King, Wayne King, Phyllis Perminter, Betty, Heidi and McKay Schneider, Lorraine Gibbs, Wilmot Blackwood, the King, Blackwood, Williams, Miller, Paulus, Lang, Derricks, Henneman, James and Jackson families; special friends: Joe Ramsey, Eric Larry Bough, Lamar Pinkston and Raymond Matthews; as well as other relatives and friends too numerous to mention.
A viewing will take place at 10 a.m. followed by a funeral service at 11 a.m. on Wednesday, Sept. 8, at Lord God of Sabaoth Lutheran Church. Interment will be at Kingshill Cemetery,Veterans Section.