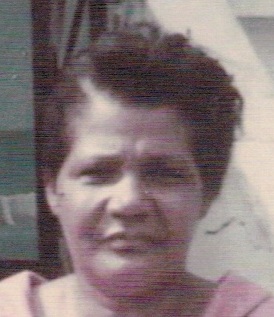 Muriel Madora Austin Tutein of Hospital Ground died on Aug. 28, at her residence. She was 97 years old.
She is survived by her daughters: Lillian A. Jacobs, Sharon T. Tutein Elien and Rayelle N. Tutein Castillo; sons: Lloyd K. Austin Sr. and Preston C. Tutein Sr.; grandchildren: Lynn A. James, Karen M. Austin, Lloys K. Austin Jr., Karisma M. Elien, Kristepher M. Elien, Nelson Tutein, Preston C. Tutein Jr., Akido D. Walcott, Annelle P. Knight, Alea K. Navarro, Renee Tutein Walker, Shemonia Tutein, Keisa Tutein, N-Jeri Tutein, Jua Tutein, Phillip A. Tutein Jr., Lydon Payne Tutein and Adrian Tutein; and great-grandchildren: Jordon and Justin Francis, Khalid and Laryn Tutein, Miajah and Prestine Tutein, Anasia and Amaud Knight, Anthony Encarnacion, Kianna and Kayla Rivera, Damanick Dantes, Skye Guerrino, Ashley Frontal, Indigo Stotts, Indira Daniels, Amor and Ameer Arteaga, and Dante and Austin Tutein.
She is also survived by daughters-in-law: Wilma and Victoria Tutein; sons-in-law: Trevor E. Elien and Jose M. Castillo; niece, Rita Forbes Branch; aunt, Agalia Harrigan; great nieces: Corine Plaskett and Jeanette Francis; adopted daughters: Isabel Rios Garcia, Loraine Motta, Luiz Rios and Paulina Orozco; and adopted sons: Walter Gerard, Robert "Caca" Tutein, Cruz "Coqui" Martinez, Phillipe "Papa" Ruiz and Eugene Ventura.
Other survivors include godsons: Vargrave Tutein and Clifford Joseph; special friends: Caudia Willocks, Facunda Santana, Idona Byron, Marciline Steele, Marva Grate, Glena Emanuel, Marva Ventura, Gloria Joseph, Christine Greenidge, Carmen Mills, Gene Ventura, Krista Harris, Barbara Venetis and Rena Brodhurst; as well as other felatives and friends too numerous to mention.
There will be a viewing held at 9 a.m. and a funeral service at 10 a.m.
on Thursday, Sept. 9, at Lord Friedensthal Moravian Church, Christiansted. Interment will follow at the Moravian Cemetery.
All arrangements are by James Memorial Funeral Home Inc.