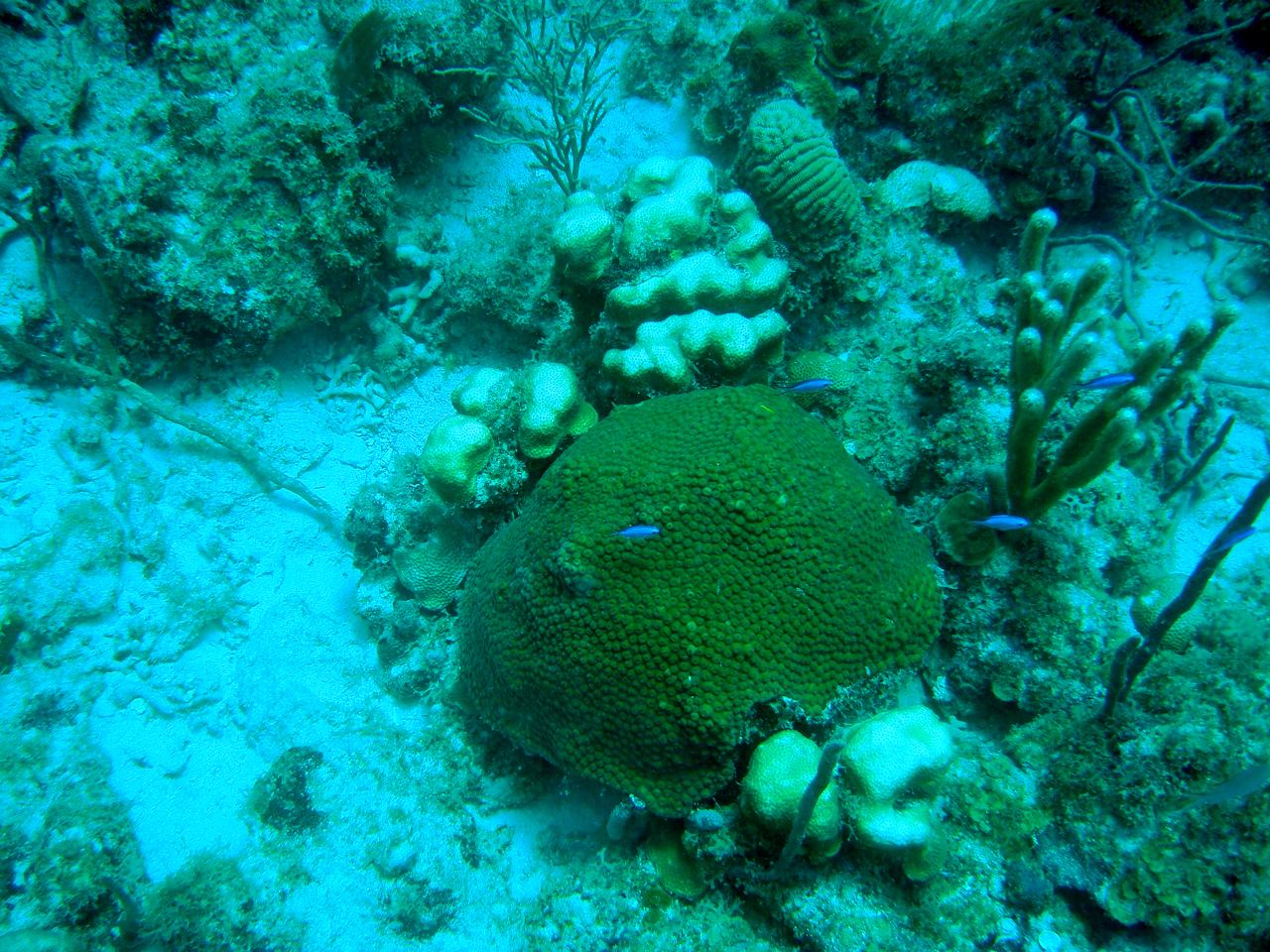 Corals across the territory are suffering from bleaching caused by warmer-than-normal water temperatures.
"They're still alive, but the corals are incredibly stressed. If they were human, they'd be in critical condition," said Jeff Miller, a fisheries biologist with the National Park Service's Inventory and Monitoring program stationed on St. John.
When bleaching and subsequent die-off occurred in 2005 into 2006, the corals weren't yet dead in mid-September.
Speaking to the Source Tuesday, Miller said that by the time that episode was over, 60 percent of the corals at park monitoring sites died from a disease that hit after the bleaching happened.
There is one slight ray of good news in the whole story. Miller said that while Hurricane Earl's passage in late August damaged some corals, it did cool down the water by three or four degrees.
"Storms bring a cold water trail behind them," Miller said.
What impact that will have on the bleaching remains to be seen, he said.
On the bad news side, water temperatures at the reefs are half a degree warmer than they were at this point in 2005. The water temperature is now 86 degrees compared to 85.5 in 2005.
Additionally, Miller said that in 2005, the water temperatures were warmer than normal only in April through September. In the latest bleaching episode, Miller said the water temperatures were warmer than usual starting in October 2009. This means the corals have been in warmer water for a longer time.
According to Miller, the bleaching problem occurs when unusually warm water causes the algae that live in the corals to be expelled or die. This leaves the corals with a bleached look because the colorful algae is gone.
Because the corals are under stress from the bleaching, it's even more important than usual for snorkelers and swimmers to be careful about kicking them and smothering them with sand.
"People have to use extra care on the reefs," Miller said.
On St. John, Miller and V.I. National Park scientists are studying corals at five monitoring sites. Zandy Hillis-Starr, chief of resource management at Buck Island Reef National Monument on St. Croix, said she hasn't had a chance to evaluate the corals. However, Michelle Pugh, who owns Dive Experience in Christiansted, St. Croix, said she's seen some minor bleaching, but nothing like she witnessed in 2005.
"In 2005, the whole Wall went white," she said, referring to a popular St. Croix dive site.
Eliot Ballard, a diver at Cane Bay Dive Shop on St. Croix, said so far, he hasn't seen any bleaching.