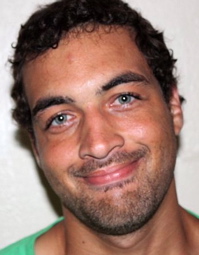 I was sitting at home one Sunday and saw three different NFL teams win their games on a last second field goal, and the thought came to me: how can you play football without field goals — it's an obvious part of the game.
IAA coordinator Mark Daniels said in an interview that Charlotte Amalie High School used to have goal posts, which were destroyed after Hurricane Marilyn, and that discussions about getting them back up have been ongoing for years. But the real plan, he added, is to wait until Ivanna Eudora Kean High School's football stadium is developed, and install some there. In the meantime, the St. Croix Educational Complex is the only school in the territory with goal posts.
There are multiple problems with that. First, while we wait for stadiums to be completed and the goal posts to be resurrected, there are teams out there that might not have a great offense but have a great defense, and with field goals, might be able to pull off a win or two.
Eudora Kean is an example of such a team, which traditionally moves the ball through the running game. Sometimes their drives stall deep in their opponents' territory and instead of leaving the field with three points, they go for it on a fourth down and end up with nothing.
But most importantly, football is a very violent sport and with the rise in talks about concussions and other such injuries, it might be more to a team's advantage to have a drive end in a field goal, where players might be not hit as hard. But our players aren't given that option. Instead, every fourth down, they go for the touchdown — whether on the 20 yard line or the 50 yard line — and over the course of a game, that might calculate to an extra 10 to 20 hits.
By maximizing the number of times you get hit, you're also maximizing the chance of getting injured or worse.
I was covering a practice at Kean the other day, held on the new "practice" field, where weeks before a game was to be played, the athletes couldn't fully train because the field was in such bad condition that tackling drills would cause injuries. Receivers running routes had to look for rocks sticking out of the ground, according to the coach. To go half speed in practice and full speed in a game — it doesn't work that way. You have to practice how you play.
And down here, where we don't practice year round like in the states, or have proper weight training or facilities, we should try and find a way to protect our athletes a bit more. Or, we should start them off younger with Pee-Wee leagues so they can learn the game — instead of jumping them with little transition from flag to tackle.
James Gardner has been playing sports in the territory for two decades, starting in the Alvin McBean Little League. He has worked as a coach and sportswriter, and has the Sports Center theme as his ringtone.