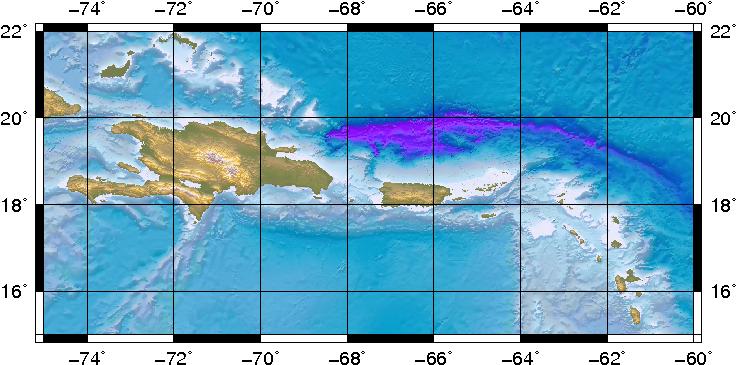 A 4.6-magnitude earthquake rattled residents across the Virgin Islands at 3:27 p.m. Tuesday.
"There is no tsunami threat for Puerto Rico and the Virgin islands," Lillian Soto, a seismologist at the Puerto Rico Seismic Network in Mayaguez, said Tuesday.
She added that there were no reports of any damage. According to the Magnitude Scale, a magnitude-4 quake is capable of causing "moderate damage."
St. John resident Linda Sorensen was sitting in her house on the island's East End when she heard what sounded like a train going by; the house then started to "rumble."
"I ran outside," she said.
The quake was centered at 19 degrees north latitude and 64.3 degrees west longitude, putting it about 12 miles north of Anegada in the British Virgin Islands in an area called the V.I. Platform. The quake happened 11 miles under the ocean floor.
Although every earthquake isn't felt, the territory sits in a seismically active zone. The last earthquake reported in the V.I. Platform area was July 13. On that date, three earthquakes around a 3.5 magnitude occurred in less than a half hour.