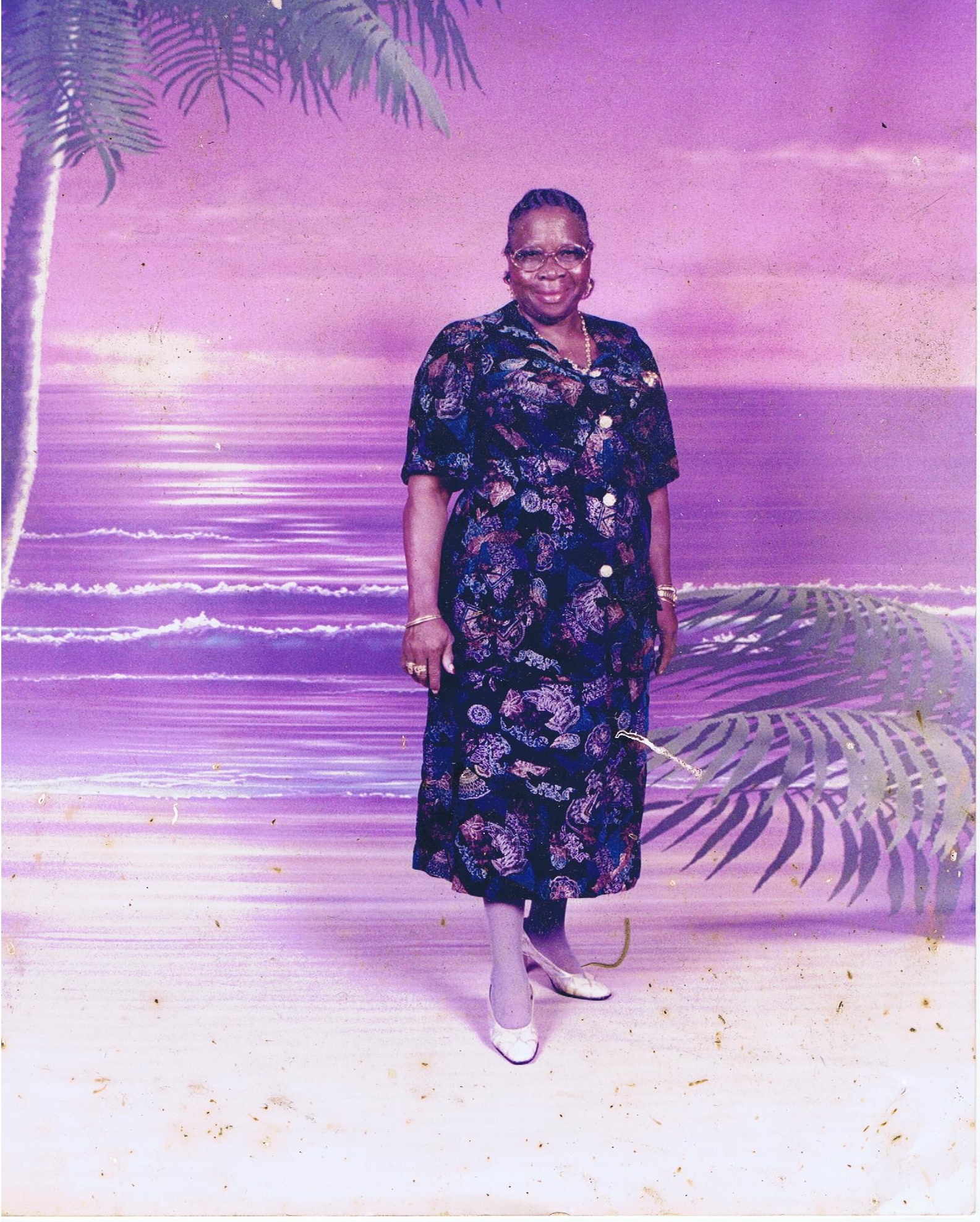 We announce the passing of Hilderine Veneta King, better known as "Elaine." Hilderine King died peacefully on Wednesday, Jan. 9, at her residence in the Bovoni Community. She worked as a school crossing guard for many years in the Virgin Islands. She was the daughter of Edward Henry and Maydiana George (deceased).
She is survived by her son, Troy King; his wife, Rose-Clare Charles-King; stepson, Etienne Esprit, on the mainland; goddaughter, Kishma Faulkner; brothers: Ronnie Henry in Dominica, and Leslie Henry and family on St. Thomas; sister, Melrose Henry and family in the U.K.; nieces and nephews: Jean Jackson and family, Sylvia Edwards and family, and the children of the late Hildegarde Charles and family, all in Antiqua; sisters-in-law: Iola Henry and Wilma Henry; special cousins: Christiana Smith and family, Hyacinth Gordon and family, the Jarvis family on the mainland and in Antigua, and Aurora Carr and family; close friends: Christobel Johnson, MarieHorsford (who was also her caretaker), Dorcast Clarke, Celia Hill and family, Catherine Roberts, Alpheneice Lewis, Sybil Edwards; as well as other relatives and friends too numerous to mention.
Sincere thanks and appreciation is extended to the doctors and nurses of Schneider Regional Medical Center and the staff of La Paz Hospice Care.
A first viewing will take place from 5-7 p.m. on Thursday, Jan. 24, at Davis Funeral Home. There will be a second viewing held at 9 a.m. followed by a funeral service at 10 a.m. on Friday, Jan. 25, at Wesley Methodist Church, Tutu. Interment will be at Eastern Cemetery.
All arrangements are by Davis Funeral Home, 774-1464.