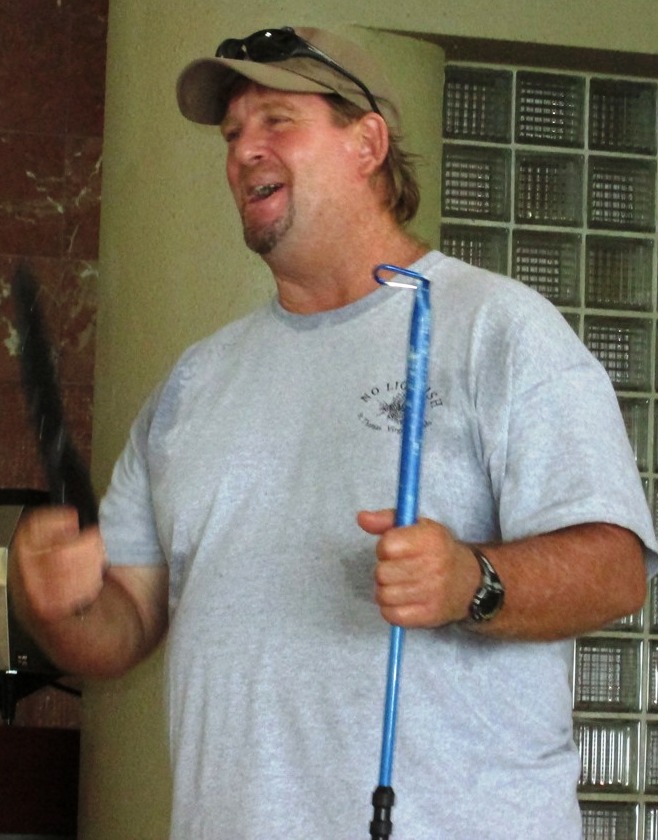 It will take money and effort to continue the fight against invasive lionfish, Frank Cummings, the education outreach coordinator for Caribbean Oceanic Restoration and Education, said Wednesday at the Rotary Club of St. John's weekly meeting.
"The lionfish will affect our tourist-based economy," Cummings told the seven Rotary members gathered at the Westin Resort and Villas Beach Café.
According to Cummings, CORE's territorywide wish list will cost a minimum of $130,000 a year. Add a few more items, and it needs a budget up to $205,000 a year. If CORE was really successful at fundraising, the total would reach $512,000.
He said the nonprofit organization has a small amount of funding from the Audubon Society of the Virgin Islands and the Friends of V.I. National Park, but it's not nearly enough to meet its needs.
Cummings said CORE needs to buy a full-time response boat for St. Thomas and St. John and one for St. Croix. It also needs to hire six full-time divers to work on St. Thomas and St. John as well as a full-time captain for each boat.
While CORE has about a dozen volunteers on St. John, Cummings said about three or four times as many people are needed to respond to the invasion. In particular, the organization needs people who live along the shore to regularly scour the area near their home.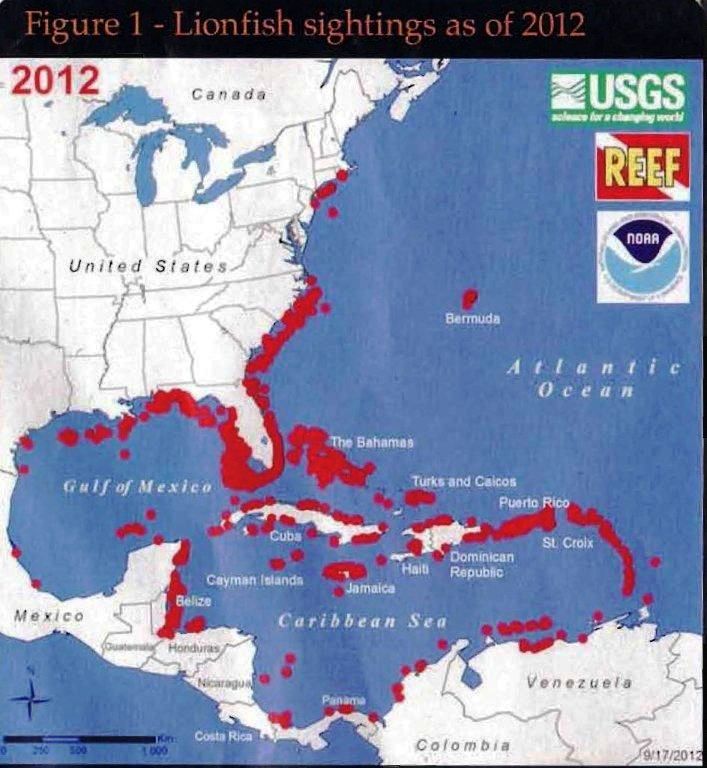 He said that currently, CORE volunteers can only cover about 10 percent of the water around St. John.
Using a cadre of volunteers, CORE has worked hard in an effort to contain the lionfish. Cummings, who runs a SNUBA operation at Trunk Bay and Coki Beach on St. Thomas, said that thanks to his and the Trunk Bay lifeguards' efforts, there are no lionfish at Trunk Bay.
While dive operators would seem like a good resource for locating lionfish, Cummings said they've become reluctant to get involved because they're worried their customers will get stung, which could lead to a lawsuit.
Cummings sees it differently and said they could sell hunting lionfish as an eco-tourism excursion.
He said that CORE already has posters and information cards posted at the ferry terminals and at beaches to alert swimmers and snorkelers.
The lionfish invasion in the Virgin Islands grew from a trickle after the first lionfish was captured on St. Croix on Nov. 25, 2008, to an avalanche. Cummings said on St. John, a couple thousand were caught since the first one in 2009.
Cummings provided a primer on lionfish to bring Rotary members up to snuff on what the islands are facing.
"One lionfish lays 30,000 eggs every four days," he said.
They have no predators, Cummings said, noting that lionfish eat juvenile fish by corralling them with their specially adapted hunting fins called sails.
"A live (lionfish) can strip a reef of juvenile fish in five weeks," he said.
The lionfish eat the fish that clean the reefs of algae, which Cummings said means that the reefs could smother from the algae.
He said that eating the lionfish – like they do in the Bahamas – is problematic because of the danger of ciguatera, a foodborne illness caused by certain seafood.
While the lionfish are native to the Indo-Pacific region, they found their way to the Atlantic Ocean and subsequently to the Caribbean when 1992's Hurricane Andrew destroyed aquariums containing eight breeders at a private beach in South Florida. Hobbyist aquarium owners also contributed to the problem by dumping unwanted lionfish into the ocean, particularly after they got stung while cleaning the tanks.
The lionfish made their way as far north as Cape Cod, Mass., before heading south. Cummings said St. Croix saw the first of the lionfish invasion because the current is closer to that island than St. Thomas and St. John.
He said they've now spread as far as the Mediterranean.
To donate to CORE, send checks to 6345 Smith Bay Rd. B-07, St. Thomas, VI, 00802.
For more information or to report a sighting, call 998-1940.