If you're planning on staying overnight in a hotel on St. John, it will cost you a pretty penny.
According to a tourism industry survey, St. John is the fifth most expensive destination in the Caribbean in terms of lodging costs, averaging $224 for a 3-star hotel's least expensive room. Local tourism and hotel officials point to the quality of accommodations and fluctuating tourism seasons on St. John as justifications for pricey lodging costs.
"It appeals to a certain demographic," said Nikolay Hotze, general manager of Caneel Bay Resort. "It's expensive all over the Caribbean. I don't see it as a negative."
Lisa Hamilton, president of the USVI Hotel and Tourism Association, pointed to the Caribbean's high travel season and the business acumen of the local hotel and resort industry.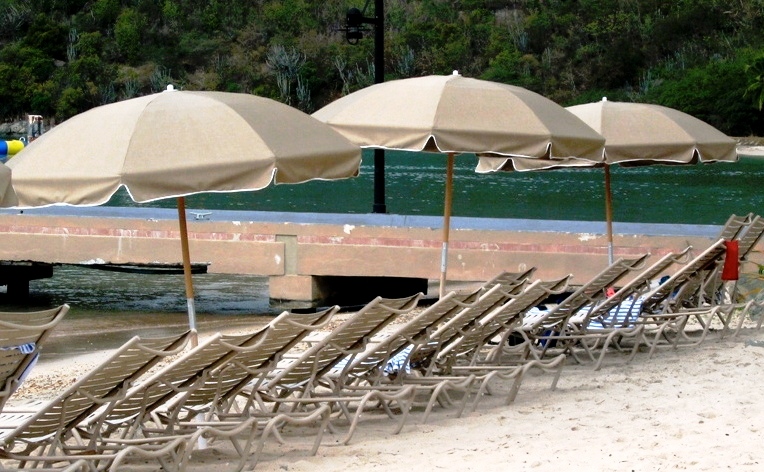 "I would think it's because of the ratio of rooms available compared to demand for the destination," Hamilton said.
She said that when demand is high and inventory is limited, "destinations are able to yield manage their rates."
Yield management involves the strategic control of a product to maximize profits by selling to the right customer at the right price at the right time, according to "Introduction to the Theory and Practice of Yield Management," a research paper written on the subject by Serguei Netessine and Robert Shumsky.
Daniel Berger is responsible for conducting the survey and he isn't so sure.
"It doesn't mean that. They're just charging more for the same quality," Berger said, adding that he's "not so sure there's a difference between 3-star hotel accommodations" on St. John and Trinidad and Tobago. "But that's what others are for: to interpret the data. We just present it."
Berger said he took only prices of 3-star hotels or higher in the Caribbean, averaged out the results and then listed the data in the survey. His reasoning was there was a drop in quality from a 3-star hotel to a 2-star one. He said the research took him about two weeks and he used major booking sites like Expedia.com, Priceline.com and Booking.com to track price comparison during January through April.
St. John edged out Tortola, the largest British Virgin Island, to take the number five spot. Tortola came in at number six averaging $217 per night. Another British island, Virgin Gorda, topped the list at an average of $321 per night.
The survey focused on affordable rooms for resorts and hotels with 3-star ratings and up. Anguilla and St. Barts, both known as celebrity vacation spots, came in at number two and three on the survey, with average rates of $315 and $295, Berger said.
Berger said Mexico's Yucatan Peninsula and the Dominican Republic were amongst the cheapest destinations in the Caribbean. Mexico's Yucatan Peninsula, which Berger called "the Mexican Caribbean," includes Cozumel and the Riviera Maya tourism district.
"Cancún is quite cheap," Berger said. "There's a lot of hotels and competition there."
The following table shows the 10 most expensive destinations in the Caribbean. The rankings are based on the average rate for the cheapest available double room (minimum: 3-star hotel or resort) at each location from January to April 2013.
1. Virgin Gorda (BVI) $321
2. Anguilla $315
3. St. Barts $295
4. Nevis (Saint Kitts and Nevis) $254
5. St. John $224
6. Tortola (BVI) $217
7. Eleuthera (Bahamas) $214
8. Grand Cayman (Cayman Islands) $197
9. Paradise Island (Bahamas) $195
10. Runaway Bay (Jamaica) $187
For the full results of the survey, visit: www.cheaphotels.org/press/caribbean2013.html.