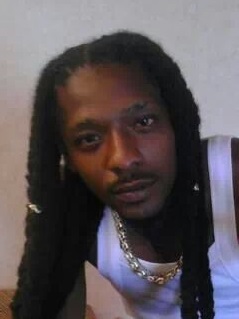 Leodel A. Iles of Estate La Grange died on Sept. 29. He was 30 years old.
He is survived by his mother, Leola Christian; father, Delroy Iles; grandfather, Edgar Iles; adopted grandmother, Anna Lindo; son, Idel Iles; sisters: Astia LeBron and Ashli Iles; brothers: Tiant Iles, Michael Iles, Kiron Iles, Danny Matarngas -King, John Matarangas and Hanife James; nieces: Tiala Iles, Atila Iles, Imani Iles, Kylaiya Iles and Amaya Iles; nephew, Kiron Iles Jr.; special aunt, Vernamae Doward; aunts: Sherry Poree, Kema Iles, Juanita Iles, Kim Urgent, Keisha Iles, Chanel Charles, Brenda Christian, Patricia Christian, Kathleen Christian and Janice Hansen; uncles: Lawrence Christian, Charles Christian, Bradley Christian, Clement Doward, Ray Iles, Niel Iles, Derek Iles, Dean Iles, Albert Hannson Sr. and Lorne Darson; and sisters-in-law; Delicia "Trouble" Williams and Jenefer Matranigao-King.
He is also survived by godparents: Kathleen King, Marleen Henderson, Vivian Furet, Maelouise Williams, Margaret Browne, Frances Petersen, Magnolia Simpson, Ruth Lynch, Maude Roberte, Carmen Garcia and Walter Durant; and cousins and other relatives: Malcolm Christian, Mark Christian, Vanessa Singh, Albert Harrison Jr., Karim Christian, Keisha Butcher, Arela Clarke, Annie Edney, Lenique George, Clement Hendrickson, Edwin Hendrickson, Gary Hendrickson, Evelyn Hendrickson, Roaring Lioness, Keisha Seriuex, Erica Rawlins, Kenneth Christian Jr., Kendra Christian, Celis Christian, Lloyd Christian Jr., Cedisha Christian, Kelo Johnson, the Archibard family, Megda Santos and family, Beatrice Hoyer, the Christian family, Carla Williams and family, the Roberts family (St. Croix and St. Thomas), Lebeue Bryan, Asta Christian-McGrafe, Astria Christian, Lamar Doward, Camari Mahoney and Shanice Hopkins;
Other surviving cousins and relatives include: the Allick family, the Lenhardt family, the Henry family (Little Fountain), the Magras family, the Armstrong family, the Benjamin family, the Lindquist family, the Johnson family, the James family, the Saldana family, the Graham family, the Wilson family, the Flynn family, the Osborne family, the Dawson family, the Milligan family, the Brown family, the Schjang family, the McGhee family, the Cornelius family, the Iles family, the Nibbs family, the McBean family, Vera Brandon and family, the Hendricksen family, the Schuster family, the Hector family, the Bryan family, the Malone family, the Gittens family, the Hansen family, the Jonas family (St. Thomas), the Richardson family, the Haynes family, the Huggins family, the Waterman family and the Grant family; as well as other friends and relatives too numerous to mention.
A viewing will take place at 10 a.m. and a funeral service at 11 a.m. on Friday, Oct. 25, at Friedensberg Moravian Church. Interment will follow at Frederiksted Cemetery.
All arrangements are by James Memorial Funeral Home Inc.