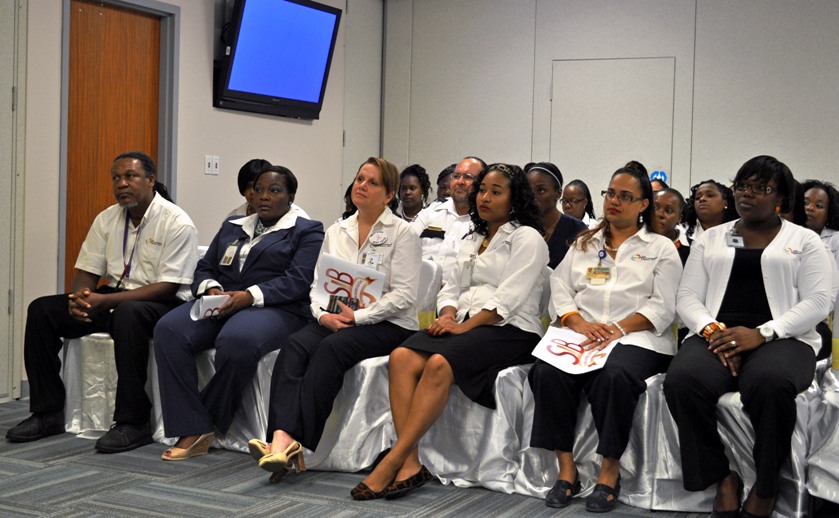 Friday's Six Sigma yellow-belt graduation ceremony for 68 employees of the Gov. Juan F. Luis Hospital signaled what might be considered the beginning of a new era.
That's because, according to Interim Chief Executive Officer Kendall Griffith, the hospital's Six Sigma certification program signaled a "culture shift" at the financially challenged institution where the gap between government appropriation and uncompensated care continues to grow.
"People are now focused on process improvement and on improving services," Griffith said, adding that he hopes quality improvements increase the revenue stream.
So what is Six Sigma?
According to Wikipedia, Six Sigma is a set of business "strategies, techniques and tools for process improvement developed by Motorola in 1986." It certifies employees by a belt hierarchy system that defines a person's responsibilities. The methodology consists of many tools and methods to analyze company processes for flaws.
JFL's plan is to eventually certify every employee, and hopes to have 150 to 200 trained by the end of the year.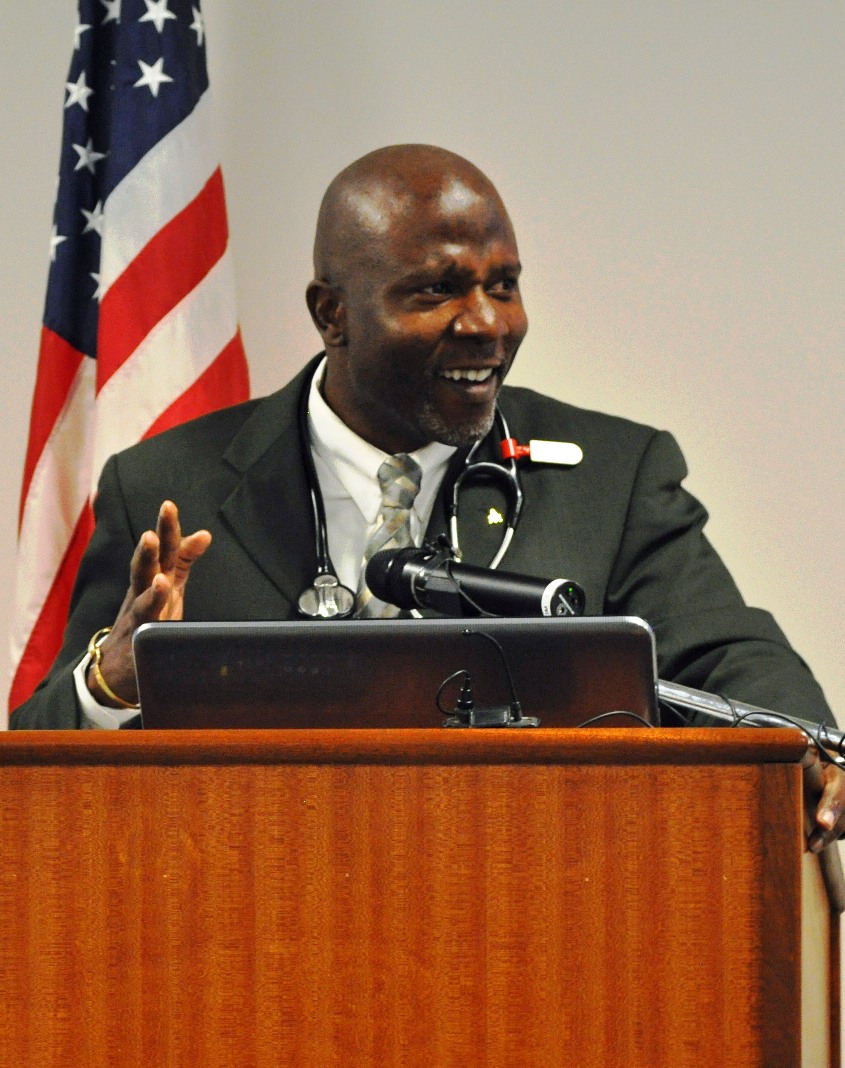 For each employee trained, it means one more employee aware of how to search out the hospital's flaws.
"The change will happen with them (the graduates) taking the initiative and transforming this place," Griffith said.
"Can you imagine if everyone is thinking process and everyone is a problem solver in the organization, what it does for the organization?" Griffith asked the assembled graduates.
After eight straight months of negative EDIBA (earnings before interest, depreciation and amortization), hospital officials are hoping the Six Sigma certification program leads to added revenues, Griffith said. A negative EBIDA means there are more expenses than operating income.
In speaking about the current run of negative EDIBA growth, Griffith said he "inherited it," but was confident the tide would be changing within the next six months or so.
"It's a slow process, but I think it's a process heading in the right direction," he said. "It's coming. It just takes time."
Griffith said some areas that have already been identified as ways to increase revenue include adding a retail pharmacy at the hospital, in addition to its own imaging center, which he said "would add to our revenue stream significantly."
He also said the process how patients are registered at the hospital was going to "change the revenue stream" because the way it had been done had actually lost the hospital money. In terms of medical services provided, the most potentially lucrative revenue maker is the operating room, and Griffith said a Six Sigma project is going to look there to see what can be done.
Acknowledging criticism of the hospital's short staffing, Griffith said a nursing shortage "still exists but not as bad as it was a few months ago."
"We still need nurses in the emergency room, on med-surge floors and the O.R., so those are the areas we're focusing on." But with finances so tight, Griffith called the situation of trying to bring on more nurses right now a "Catch 22."
"We've got nurses ready to come but we still haven't been able to actualize the revenues coming in yet," he said. "But we know that once we get those nurses in, and we improve quality and increase the amount of services that we can provide, then we'll see the revenue stream start to increase."
Griffith said only one doctor has resigned, a surgeon who's already been replaced, so the doctor shortage is "no worse" than it was when he started.
Responding to reports that the hospital might not be able to make payroll next week, Griffith said it wasn't a problem and pay would go out as normal. He said an early advance on JFL's monthly appropriation from the government, which hasn't responded yet to the request, wasn't necessary but was made anyway to insure the hospital was financially safe.
"We are very tight, but we're going to make it," he said.
Griffith also responded to allegations regarding his being off-island this week and unavailable to the hospital board.
"I've been here all week long and been at work every single day," Griffith said. "The other thing not accurate is the board member (Wallace Phair) saying they are not in the loop. We've met a few times and I've given them a thorough picture of where we think we need to go and I've included them in the discussion and I'm not making all the decisions by myself," he said.
Acting Board Chairman Anthony Ricketts said he'd noticed the difference around the hospital already since the Six Sigma training program began.
"I have actually seen a change in how a lot of the staff addresses issues and problems and situations that come up on a daily basis in the organization," Ricketts said. "I truly and 100 percent supported this certification project and look forward to the next set of graduates."
Larry Kupfer, the CEO for the Virgin Islands Next Generation Network and the former CEO of Hovensa, told graduates and those in attendance he was glad the hospital was participating in the Six Sigma program and that they were the first V.I. government agency to do it.
"This needs to spread to other areas of government," Kupfer said. "I think it would make a vast improvement in everything the government does."
Kupfer closed the ceremony having graduates stand in pairs of two and push their palms against their partner's. When someone does that to another person, that person pushes back.
"Natural resistance," Kupfer called it.
"The important thing to learn here is to pay attention to resistance, "Kupfer said. "Don't run away from resistance, but run towards it. That's where the learning is."
He continued, "You're going to hear 'This is the way we've always done it,' and as we know from Six Sigma, there is always a better way to do it."