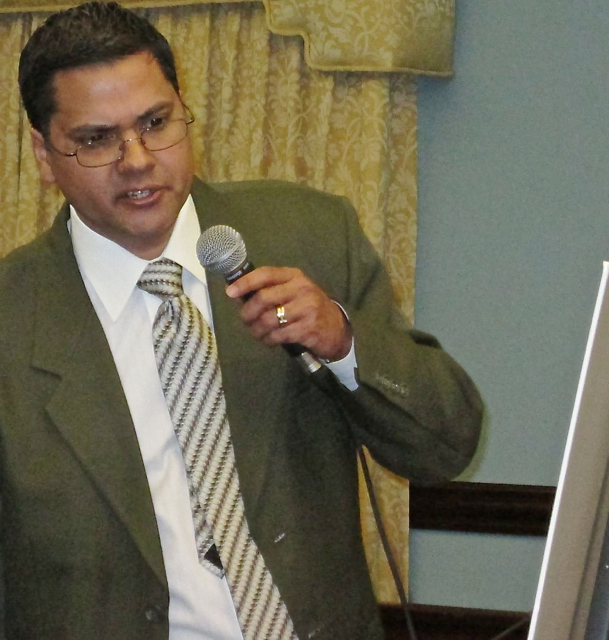 With four rezoning requests on the agenda, one by Allie and Beverly Petrus Trust generated the most controversy at a meeting of the Legislature's Committee of the Whole held at the Legislature building on St. John.
Former Sen. Allie-Allison Petrus and his wife Beverly wanted a rezoning so they could divide a .8-acre parcel located in Estate Misgunst on St. Thomas into two lots so each of their daughters could have one.
"As parents we felt responsible to provide a head start," Beverly Petrus said.
The parcel is now designated R-1, residential low density. The Petrus family asked for an R-2, low density, one and two family designation so each daughter could have a parcel .4 acres in size. They need the rezoning because the R-1 zoning designation calls for a minimum size of a half an acre.
The R-2 designation allows for two dwelling houses on each property, thereby increasing the potential density, Stuart Smith, director of comprehensive and coastal zone planning at the Planning and Natural Resources Department, said.
He said this was a concern for neighbors who spoke at a July 9 Planning hearing on the rezoning request. Two more spoke out at the Committee of the Whole meeting.
"It does open up a can of worms," St. Thomas resident Enrique Rodriquez said.
Smith said the R-1 designation already allows for two houses on the undivided half acre. However, Allie-Allison Petrus pointed out that tying together the houses to be built by his children would make financing hard to get.
Although there are a few parcels zoned R-1 in the neighborhood that are less than .5 acres, Smith said they were grandfathered in when the current Zoning Code took effect in 1972. He said that to grant a rezoning would set a precedent.
"Every property owner has the right to petition but it will be difficult to say no to the next applicant," Smith said.
He told the senators that a use variance was not applicable in this case because they didn't plan to use the property for anything other than a dwelling.
After the senators, the Petruses and Smith kicked the topic around, Allie-Allison Petrus said that he favored a special condition put on the rezoning to R-2 that would allow him and his wife to divide the property but would limit each of his daughters to one house with an apartment underneath. However, the Legislature's legal counsel, Yvonne Tharpes, pointed out that while the conditions will be attached to the rezoning, they are not included in the deed. This means that the conditions could be lost as time passes.
Smith said Planning also had concerns about a request by Harthman Leasing III to rezone 72.9 undeveloped acres in Smith Bay, St. Thomas, currently zoned Agriculture. Harthman representative Brian Turnbull requested that 25.5 acres be rezoned B-2, business secondary neighborhood. He requested that the other 47.4 acres receive an R-3, residential – medium density, designation.
According to Smith, the density, height and permitted uses have the potential to overburden the area's infrastructure.
Smith said Planning is fine with the B-2 designation for the smaller parcel but wants an R-2 for the 47.4 acres.
Turnbull said the requested rezoning would give the developer more flexibility in building a mixed-used area that could include commercial residential, recreational, hotel, and resort facilities.
No one had any concerns about the Waste Management Authority's request for a variance on .74 acres of land in Lovenlund on St. Thomas to build a convenience center for residents to deposit their garbage. Waste Management owns the property.
"The whole idea is to have something that blends with the environment," Waste Management consultant Paul Kalloo said.
Ivy Moses' request for a rezoning and variance for 2.9 acres in Susanaberg, St. John, from R-1 and B-4, business-residential area to all B-4 with a variance to allow her to have an organic pineapple farm met with accolades from the senators. The project also includes a water distribution center selling water from a well on the property, an historic park, and a convenience store.
"It will be the first of its kind on the island of St. John," Moses said, noting that it will be called Neptune's Landing.
It is now up to the senators to decide the fate of the rezoning requests.
Fourteen of the 15 senators attended all or most of the meeting. Only Sen. Alicia "Chucky" Hansen was a no show.