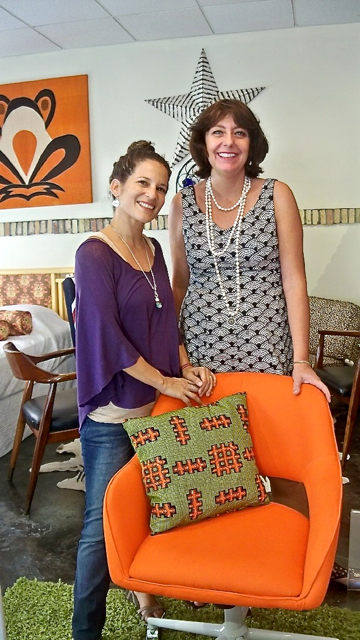 Young folks on St. Croix looking for eclectic, "upcycled" home furnishings, don't need to look any further than downtown Christiansted.
Magpie on King Street is the place to find that special piece that has been upcycled – which according to the Oxford English Dictionary means the reuse of discarded objects to create a product of higher value, quality or environmental value.
"If it's an ugly piece and you're not using it, make it nice so you want to use it," said Vanessa Fennessey, owner of Magpie. "Don't throw it away. Fix it up and funk it up."
She said young people are in the market for mid-century modern pieces through furniture of the '70s. She said there are still a lot of pieces around from that era because high-quality pieces were made up to and through the '70s.
Fennessey is always on the look out for estate sales, church rummage sales and yard sales for furnishings and furniture she can creatively remake, reuse and reinvent.
She showed the Source a delightful little mahogany vanity she found in the dump. She scours the Women's Coalition Home Store resale shop and the St. Croix Animal Welfare Center flea market. She is happy to give back by making purchases and recycling.
Fennessey doesn't like to pay much for the furniture she is upcycling, because she jobs out items. Her upholstering is done at Drapery and Upholstery in La Reine and she uses local auto body painters for paint jobs on metal. She said it is important to her to create jobs for locals. She does the creative designs, and chooses fabrics and color schemes to get the vintage look.
Marisol Rodriguez, a talented jewelry designer and musician, works with Fennessey at the store, which is directly across the street from Government House.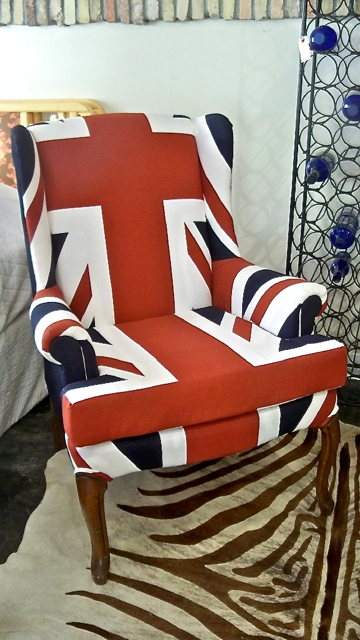 Fennessey, 45-years-old, is from Kent, England. Her father, antique dealer Duncan Field, took her to auctions at Sothebys and Christies when she was young. She attended West Kent College, where she learned woodworking and restoration. She worked at restoring the wood in long case clocks, mantel, brass and skeleton clocks. She said there isn't any creativity restoring fine antiques.
Fennessey came to St. Croix in 2001 to visit a friend and ended up relocating to the island. She saw the antiques market was flourishing and there was a need for a skilled French polisher. A French polisher applies several layers of shellac to restore wood.
The antique market on St. Croix started to flounder so in 2006 she got her real estate license. Fennessey had some knowledge of real estate because her family was in the business in England for more than 200 years. She is currently an agent for U.S.V.I Sothebys International St. Croix. She said last year, because of the global economy, the real estate market on St. Croix was slow.
Fennessey said she needed to get back to her creative side and increase her income, so she found the perfect location, stocked the store with her creations and opened the store in July for the Alexander Hamilton Jump Up. She deliberately opened off-season to gauge sales. She came up with the name Magpie because the bird collects shiny things.
"I want to inspire people to repurpose things," Fennessey said with a lilting British accent. "Rather than throwing it away, give new life to old things."
If anyone is moving or redecorating, Fennessey is interested in buying used furniture and furnishings. She can be reached by calling 1-340-277-4667. The store is open 10.a.m. to 4 p.m. Monday, Wednesday, Thursday and Friday, Tuesday by appointment, and 10 a.m. to 1 p.m. Saturday.