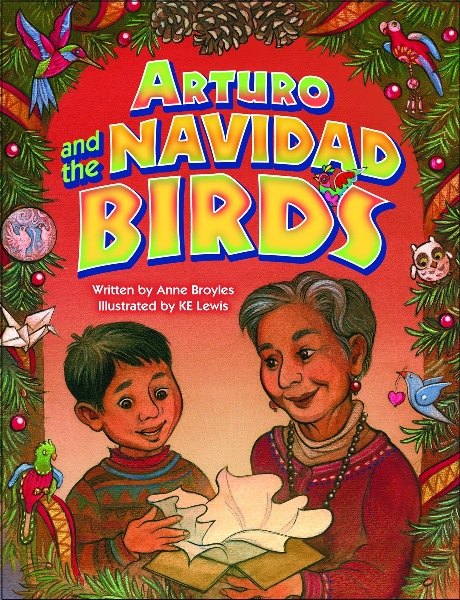 "Arturo and the Navidad Birds" by Anne Broyles, illustrated by KE Lewis, translation by Gust Soanish
c.2013, Pelican Publishing Company $16.99 32 pages
Every Christmas, your family does something they do every year. It's a tradition and it's never broken. Perhaps you all go to church together before seeing what Santa brought Christmas morning. You might have a special movie you watch, music you love or you might volunteer as a family.
Every year, Arturo and his abuela decorate their Christmas tree with special ornaments, but in the new book "Arturo and the Navidad Birds" by Anne Broyles, illustrated by KE Lewis, there was one year when the tradition was nearly shattered.
Arturo was very excited. He and his grandmother Rosa had just set up their Christmas tree and it was time for decorations. Without ornaments, it looked so sad, but Abuela knew that the Christmas tree wouldn't be empty for long.
First out of the storage box came a little walnut shell with a tiny painted mouse inside. Seeing it made Abuela Rosa smile because it reminded her of her mother, who made the ornament when Rosa was just 4-years-old.
Next came an ornament made with beans and cardboard. It was crafted by Arturo's mother when she was a small child.
Then there was a donkey made of wood. Abuela Rosa explained that it was there to remind them of the one who carried Mary and Joseph and their "precious cargo" to Bethlehem. Arturo hung that ornament up high on the tree.
Every item had a story, and Arturo listened closely as he and his abuela decorated the tree. Then he found a glass bird that he didn't recognize – but when he played with it, it broke into many pieces. Arturo's heart did too.
How would he tell Abuela Rosa that her favorite ornament was broken? Quietly he thought perhaps he could fix the bird, but he couldn't. He figured he might make a replacement, but it wasn't as beautiful as glass.
With tears in his eyes, Arturo took the whole mess to his abuela, certain that she'd be sad. He'd ruined the gift her friend had given her – but then he received a gift that was worth much, much more.
There are a lot of reasons to love "Arturo and the Navidad Birds."
First of all, it's fun to look at. The illustrations are really cute. The facial expressions on the characters are perfect and the pictures are detailed with soft brownish tones to give the book a warm feel of nostalgia.
Secondly the story is one that kids will understand totally. What child hasn't accidentally broken something he knows is precious and regretted it? The author brings that, and the holiday spirit, together here. She also makes it easy to enjoy, no matter who your young audience is because this book is written in both Spanish and English.
The smallest children may sit still for this book once or twice, but I think kids ages 4 to 8 will like it best. So grab "Arturo and the Navidad Birds," give it a start, and see who doesn't crack a smile.
__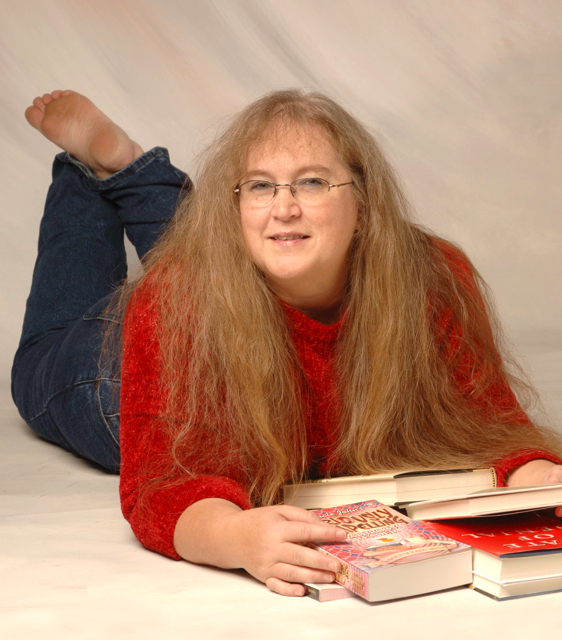 The Bookworm is Terri Schlichenmeyer. Terri has been reading since she was 3 years old and never goes anywhere without a book. She lives on a hill in Wisconsin with two dogs and 12,000 books. Her self-syndicated book reviews appear in more than 260 newspapers.