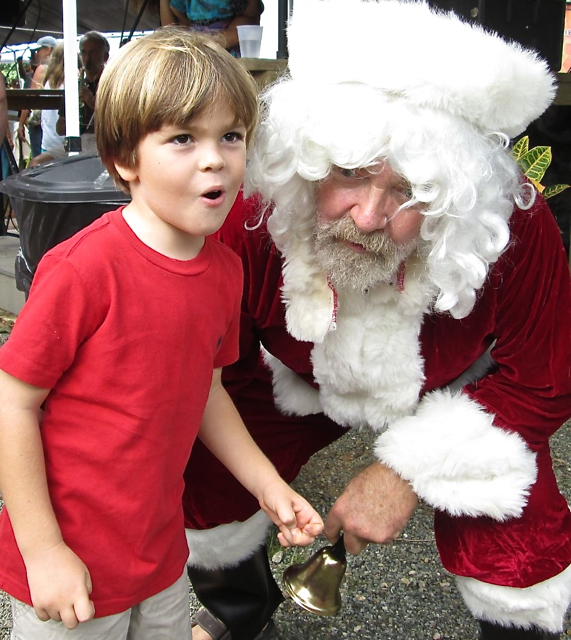 Coral Bay was the place to see and be seen Saturday as hundreds of people came out to holiday shop at the first ever Coral Bay Community Council Bizarre Bazaar. It was held in a field along Route 107.
"Isn't this awesome. I love Coral Bay people so much," Cruz Bay resident Radha Speer said.
People came from all over the island to shop for locally made arts and crafts, photographs, food, and thrift-shop type items.
"I'm shopping for plants," Angela Ebner said.
Seala and Sierra Matthias, 12 and 10, sold CDs, picture frames and more from their table. When asked what they were going to do with the money they made, Sierra had a quick answer.
"We're going to save it," she said.
Paul Olsen had a table set up with hot sauces from three different local companies. He said that while Valley Doll and Trinidad Charlie's were well known across St. John, Trini's Pepper Sauce was a newcomer to the island's hot sauce scene.
"They're moving up against big competition," Olsen said.
Many of those selling items had stories to tell about their products. Winter resident Pat Lodge is a potter who needed a place to store her goods while she was stateside for the summer. Since she had given up her previous rental and wasn't going to occupy this winter's until she arrived, she had no place to store her wares. So, she got creative and stuck them in her car, which she loaned to her daughter in her absence.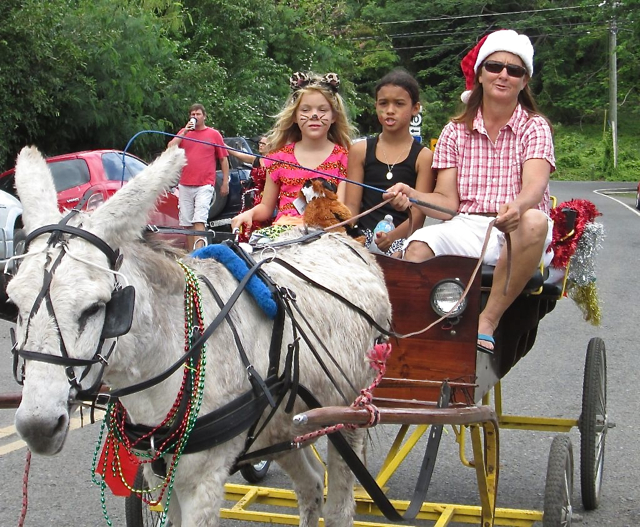 "I was running out of room in my car," she said.
Dave D'Alberto was busy selling his T-shirts and calendars with his onehornbuttfish logo.
"The images are only taken while snorkeling," he said of the calendars.
Marcia Stewart brought colorful Sloop Jones T-shirts to the bazaar. The store is located out of St. John's East End, and Stewart said this was a chance for people to shop for the Sloop Jones products without venturing out of Coral Bay.
The event was also an opportunity for people who do good works on St. John to get their word out. St. John Rescue was on hand in case of emergencies, but also to let people know how they help the community. The members also promoted a Jan. 25 Coral Bay Golf Outing to benefit the organization.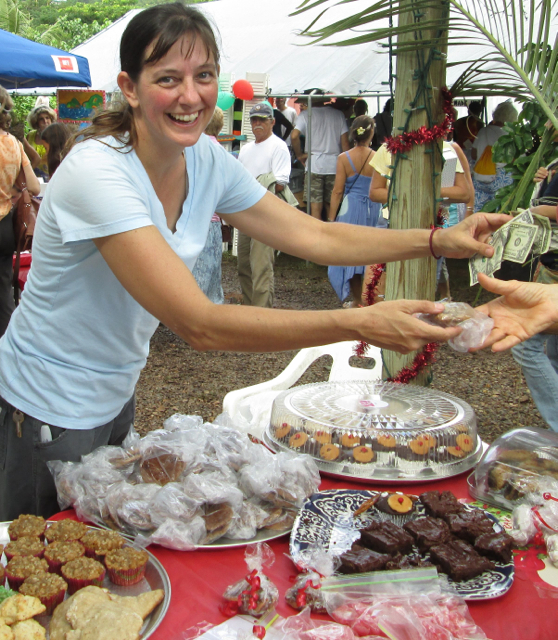 The Island Green Living Association, formerly the Island Green Building Association, was there to explain its slight change of focus from building to living, its new green villa certification program aimed and protecting the environment and saving villa owners money, and to promote its crowd funding effort to raise money for a solar-powered glass crusher.
Those who shopped had a chance to ship, thanks to efforts by Keep Me Posted, a Coral Bay mail service. Owner Anna Adams said early in the day that business was slow but people were still shopping.
No holiday event would be complete without a visit from Santa, who gave his last name as Claus.
Sharon Coldren, who serves as president of the Community Council, said 62 vendors signed to sell items at the event.
"They all showed up," she said.
While some people were happy to shop, others were clearly there to socialize.
"When have you ever seen a group this large, even at Skinny Legs, and everybody is semi-sober," Bill Fisk said, referring to a popular Coral Bay restaurant.