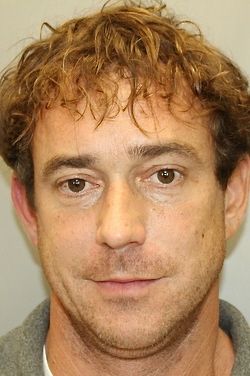 A St. Thomas man was arrested Sunday and charged with driving under the influence, negligent driving and leaving the scene of an accident. Officers also arrested his girlfriend, alleging she made false statements to the arresting officers, according to the V.I. Police Department.
The driver was identified as Jeremy C. Henkel, 39 and the second suspect was identified as Roberta Daniels, 22.
Traffic Enforcement officers were called to a hit-and-run accident that occurred at about 8:10 p.m. Sunday on Veterans Drive in the area of the Lucinda Millin Home for the Elderly.
Police spoke to the drivers of two vehicles who said they were traveling north, approaching Lewis Lane, when a blue Ford truck struck one vehicle and then the other. The drivers said the operator of the Ford truck approached them and offered to pay for the damages, but both drivers said they would wait for police. The driver of the blue Ford truck then got back in his car and left the scene.
Police located the vehicle in Havensight and saw the driver pull into a parking space and get out of the truck.
According to the police statement, officers smelled a strong odor of alcohol on his breath and body and noted he was also unable to keep his balance. While police were arresting Henkel, a woman identified as Roberta Daniels approached the officer saying she was the one driving and asking that they release Henkel.
Officers questioned her about the accident and then advised her to leave the area. Daniels then attempted to block officers from detaining Henkel and was arrested.
Bail for Henkel was set at $2,000. Bail for Daniels was set at $1,000. Following his advise of rights hearing Monday, Henkel's driver's license was suspended by the Superior Court of the Virgin Islands.