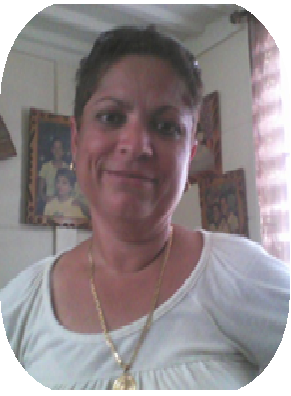 Maria E. Acosta, also known as "Mary," of Harvey Project died on Nov. 25. She was 47 years old.
She was preceded in death by her mother, Manuela Cepeda; father, Andres Acosta; and aunt, Carmen Ventura.
She is survived by her daughters: Nitza Y. Sanes-Thomas and Millia Y. Sanes; adopted son, Tejanie Charles; grandchildren: Robert O. Thomas "Bebo," Kyara M. Thomas "Kiki," Keyshia M. Boatswain "Keysh," Marianna M. Boatswain "Nana," and Steven J. Boatswain "Papi;" sister, Manuela Del Pilar Cepeda; brothers: Andres Acosta Cepeda, Jose Antonio Cepeda and Miguel Angel Martinez Cepeda; nephew, Emilio Andres Acosta; and nieces: Raychell Robinson, Kishamelee Godwin, Neyshell Sanes, Zoriann Pabon, Zorialyz, Yomaris and Nicole Perez; sister-in-law, Lorna Acosta.
She is also survived by sons-in-law: Robert Thomas and Steven Boatswain; godchildren: Raychell Robinson and Geraldo Boulogne Martinez; special friends: Ofelia Carrasquillo, Jenny Santos, Teresa Corcino, Lola Soto, Maria Velez, Jennifer Worrell, Nicole Felix, Joyce Fergerson, Luis Perez (Fajardo), Samuel Rosario (Fajardo), Analita Boatswain, Maria Thomas, Marvin Phillips and Tasha; cousins and other relatives: Jessenia Serrano (Lajas, P.R), Sylvia Ventura, Laura Fabio and Carlos Ventura; as well as other relatives and friends too numerous to mention.
A Memorial Service will take place at 9 a.m. on Friday, Dec.13, at the James Memorial Funeral Home Chapel. Interment will follow at Kingshill Cemetery.