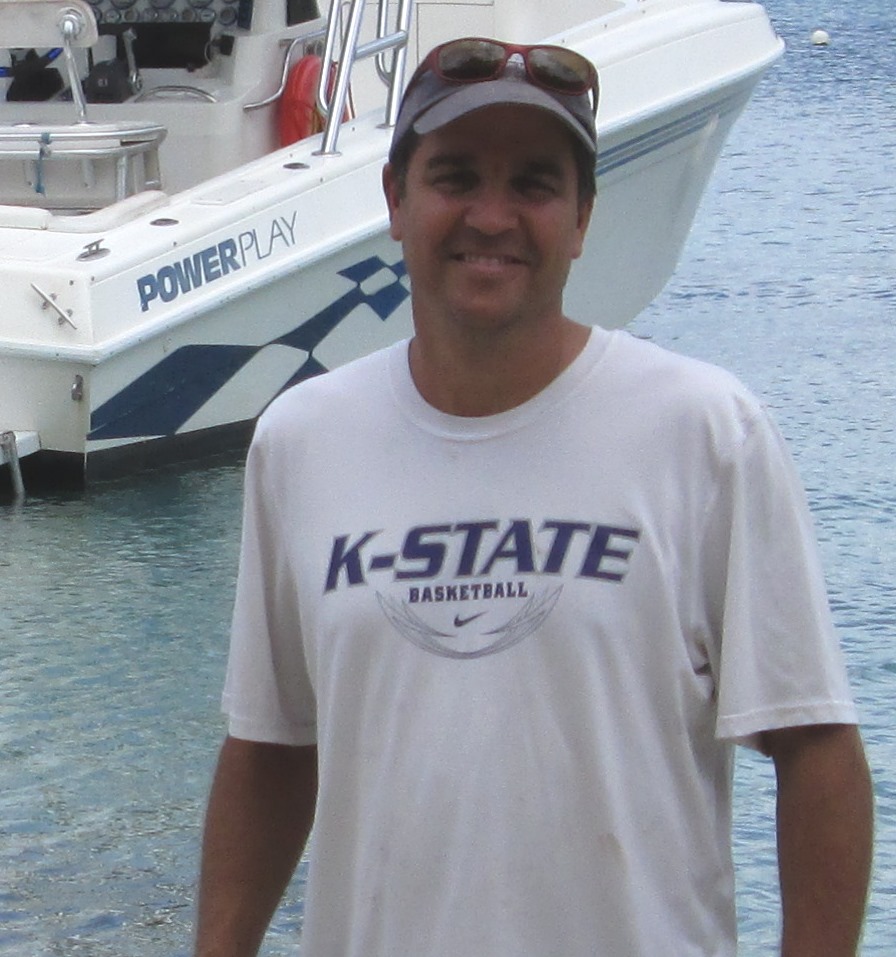 Ocean Runner Powerboats Rentals still rents out its six twin-engine, 25- to 33-foot boats, but owner Steve Crum recently added a 34-foot Hunter sailboat named Gisselle to the fleet.
The sailboat does day charters, but Crum said he also rents out the boat for short overnight sails.
"They try it for a couple of days before committing to spending thousands and thousands of dollars on a weeklong charter," Crum said, referring to the usual way vacationers rent charter boats.
Crum said the shorter rental period for the sailboat was also a good option for people renting a villa who want to extend their vacation.
The power boats usually come with a captain to save wear and tear on the boats. Crum said while vacationers may have sailing experience, they don't know the currents, wind patterns and the obstacles such as ferries and other marine traffic they'll face in Virgin Islands waters. If customers have local experience, he's willing to discuss renting them a bareboat.
He said that most people opt for either a trip in St. John waters or to the nearby British Virgin Islands for a day of snorkeling, beach combing and bar hopping. To smooth procedures at BVI Customs, Crum and his crew fill out the paperwork and check for the required passports.
Crum bought Ocean Runner three and a half years ago after repeated vacations on St. John and nearby islands with his wife Kathy and children, Lena, now 16 and a Gifft Hill School student, and son Daniel, 19. Daniel is in Louisville, Ky., with his mother until the family figures out how to finally get everyone under one roof.
His wife serves as the company's marketing director.
While living on St. John is different than vacationing on the island, Crum said it was the perfect spot for someone who enjoys boating.
"And I like the sense of community. Everybody knows everybody," he said.
Born in the Los Angeles area, Crum moved to Louisville with his family when he was 10. He and his mother moved back to the Los Angeles area a few years later.
After graduation with a bachelor's degree in marketing and business and a master's degree in business administration from the University of Louisville, he launched his career.
He spent five years as assistant basketball coach at the University of Tennessee but the job was stressful and the travel extensive. Crum moved into business, working at a bank as a commercial lender and at PepsiCo, where he was in charge of what is called "on-premise" sales – "That's drinks that are sold cold," he said.
He segued that job into selling computer software for Tidal Software, but when Cisco Systems bought out Tidal, he saw opportunity.
"I cashed out," he said.
He was offered another job but had already started negotiations to buy Ocean Runner. During the busy winter season, the company has six to eight people doing various jobs, including captaining, cleaning the boats and maintenance.
Cruz Bay Beach, where customers pick up their boats, is his world. While he has an office in the Lumberyard shopping complex, he often works out of the beachfront High Tide Restaurant on Cruz Bay Beach and meets customers on the beach.
He was a St. John fan from the get go.
"I stepped off the ferry dock and fell in love with the place," he said.
Those who want to book a power or sailboat charter can call 1-340-693-8809, or go online to www.oceanrunnerusvi.com or www.sailchartersvirginislands.com for more information.