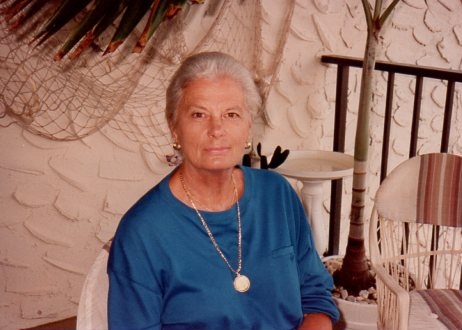 Eleanor Virginia Rostad died on May 31, in Coral Springs, Fla. The memorial service and interment will be held on June 27 at Rosehill Memorial Cemetery in Minot, N.D. Eleanor was born Sept. 17, 1923, in Blabon, N.D., to Eric and Olga Amundson Norberg. She was 90 years old.
Eleanor attended school at Minot Model (N.D.) and Minot State Teachers College where she earned a bachelor's degree in English/secondary education in 1944. She went on to have an extensive career in education as a teacher of English and Spanish and as a librarian. She taught in Shelton, Wash. and Fessenden, Des Lacs and Minot, N.D. She also earned a Master's in Contemporary Media/Library Science at the University of South Florida (Tampa), and concluded her teaching career at Lockhart and E. Benjamin Oliver Elementary Schools on St. Thomas, U.S. Virgin Islands. She also enjoyed her time at Antilles School, St. Thomas Source, and especially the Virgin Islands Daily News.
Eleanor was a voracious reader, a writer, accomplished violinist and a master player of scrabble, word puzzles and cards. She loved animals and nature and enjoyed traveling, swimming, photography and playing tennis—even into her 80s. While she had special affection for all children, she thoroughly enjoyed entertaining and guiding her grandchildren toward meaningful life experiences whenever the opportunity allowed.
Grateful for having shared in her life are her children: Lorraine Nelson (Minot), Linda Shackelford and husband Louis (Pompono Beach, Fla.), Douglas Leroy Hagen II (Green Bay, Wis.), Eric Hagen and wife Priscilla (Vermillion, S.D.), eight grandchildren, six great-grandchildren and her sister, Ellen Van Hook (Kelso, Wash.) as well as many nieces and nephews.
She was preceded in death by her parents; husbands: Douglas Hagen Sr. and Delvin Rostad; daughter, Dara Rostad Spragins; and sisters: Ethel Campion and Esther LaFrance.
In lieu of flowers, memorials may be sent to your favorite charity.