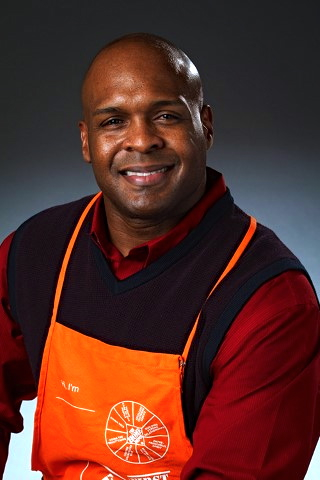 Jewels of the Virgin Isles is a feature series profiling Virgin Islanders in the diaspora who are excelling in their respective fields and/or positively representing the USVI abroad.
Success comes in many forms; and for St. Croix native Miguel Tricoche, it's been quite a journey. A 1989 graduate of Central High School and an alumnus of the University of the Virgin Island, Tricoche has always accomplished the goals he set.
He is a math major turned Army Ranger, project manager and executive coach. He is also a father determined to leave a legacy of excellence for his daughters and generations to come.
On the road to his current position as a member of the Merchandising Execution Team in Home Depot's corporate offices in Atlanta, Tricoche's career has seen many twists and.
So how did he do it? After graduation from UVI, Tricoche taught at the St. Croix Educational Complex for a few years then enlisted in the Army. A high achiever with a personal credo to be the best at what he does, he signed up for the U.S. Army Rangers after asking the recruiter about the "hardest thing the military had to offer."
He said, "I chose to become a Ranger because it was the best that the military provided. This put me in a position where I couldn't afford to fail, otherwise I would be forced to serve at the needs of the Army; meaning that I'd be working in whatever position was deemed appropriate."
When his enlistment ended in 2003, Tricoche pondered what was next for his career and turned his pursuits to the executive MBA program at Kennesaw State University in Georgia so that he could learn about business. He opted for an intensive, 18-month program while holding down a full-time position at the same time. In the end, it all paid off, and he graduated with a 4.0 GPA and the distinction of being the Business School's University Scholar at his graduation – the highest honor bestowed at the graduate level.
Regarding the twists and turns that can get in the way, Tricoche considers them all a part of the path to becoming who you are meant to be, and for him, obtaining his master's degree opened the door for a budding career in project management that introduced him to another key turning point – certification in Lean Six Sigma process improvement and his role at the Home Depot.
Appealing to his analytical nature as a mathematician, the challenging certifications cemented his ability to develop processes and systems that improve how people or machines work, regardless of the industry or organization. In his position, Tricoche serves on the organization's Labor Team and helps to drive efficiency and effectiveness across stores in the U.S., Puerto Rico and the U.S. Virgin Islands.
Tricoche emphasizes that his upbringing in a family of teachers played a major role in shaping the work ethic that he lives and breathes. His parents and stepfather – Victor Tricoche, Olive Walcott and Merrill Walcott – and other family members are all retired educators and/or principals from St. Croix who dedicated themselves to the growth and development of their students.
Tricoche said he especially credits his mother's ongoing relationships with her students beyond high school with providing a real example of what dedication is. "I saw the commitment to her students and her craft to the point that she skipped from teacher to confidant to friend, and her students still keep in touch," he says. "It made me want to adopt the same attitude and be the best at everything."
A father of three girls, Tricoche now finds himself thinking more about what he wants his family name to mean for them and to those who meet them for the first time. "I ask myself what is going to be said to them when I am no longer around. That's what I think about," he said.
This sense of urgency not only compels him to excel, but it inspires him to want to give back to Virgin Islands youth. In recent years he has returned to UVI's Summer Program to teach a course in leadership and job readiness. "We tend to push our children into the real world with their degrees and very little preparation for their first interview, while their affluent counterparts from other ethnic groups train their children in how to successfully land a job," he said, adding that he would like to lend his talents to help create opportunities for Virgin Islands youth to thrive.
Given the impact that his own childhood has had on his life and his inherent love for his home, Tricoche hopes that Virgin Islands youth will open themselves to the limitless possibilities that await them. "When I was growing up, there were only certain things you were told you could grow up to be – an engineer, scientist, teacher, policeman/woman, fireman, lawyer, etc. – but today, there is so much more you can strive to be and make a very good living doing it successfully."
"The path today is not a straight line or a ladder. I like to say it's like a rock wall that you have to climb because you may have to go to the side or diagonally to get there, so sometimes your purpose is not evident; but if you follow the path that has been placed before you, you will definitely achieve your goal."
A Nugget for V.I. Youth: "Think outside the box because success comes in many forms. Find your passion, pursue it and don't give up. Get with other like-minded individuals, get support and network. Most importantly, get a mentor."
Little Known Fact: Miguel is a comic book junkie.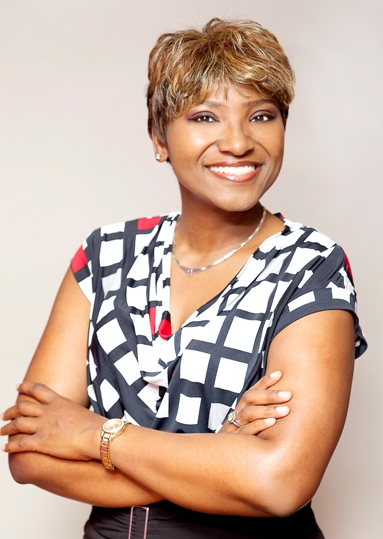 __
Loán Sewer is a marketing and tourism consultant and proud Virgin Islander who resides in Washington, D.C. She is also a founding member of the USVI Alliance Inc., an organization focused on reconnecting the Virgin Islands diaspora with the local community and host of the USVI Economic Development Summit on the U.S. mainland. Follow her on Twitter @LoTalksTourism or e-mail her at info@Lotalkstourism.com.