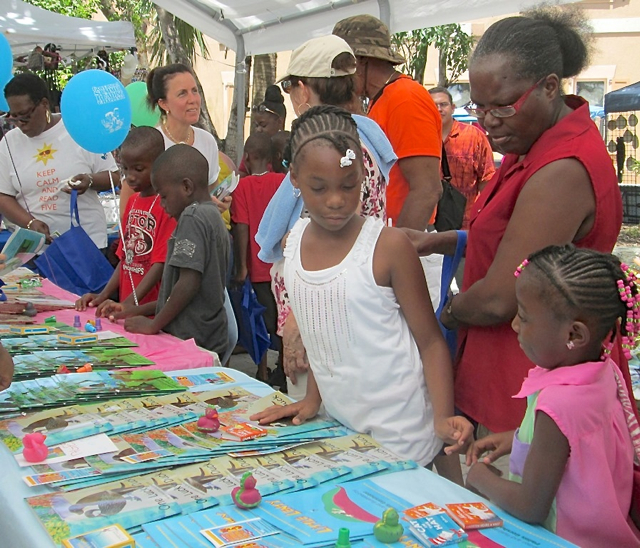 Reading is fundamental, Julius E. Sprauve School teacher Joey Skelton said as he chitchatted at the Governor's Summer Reading Challenge table held in conjunction with the annual St. John Festival Food Fair.
"It opens up the world," he said.
Skelton, who teaches English as a second language, had lots to say about the benefits of reading.
However, the prolific use of electronic devices by children isn't beneficial because too many children now can't spell correctly, he said. He called on teachers and parents to work together to develop ways to use technology to enhance education.
St. John resident Lioness Bruce, 13, was on hand to help with the distribution of books.
"Reading is a good source of knowledge and reading out loud helps with fluency," she said.
St. John resident So-irie Boyd, 8, was pleased to pick up a book. She said reading was good for her because it helps her to learn.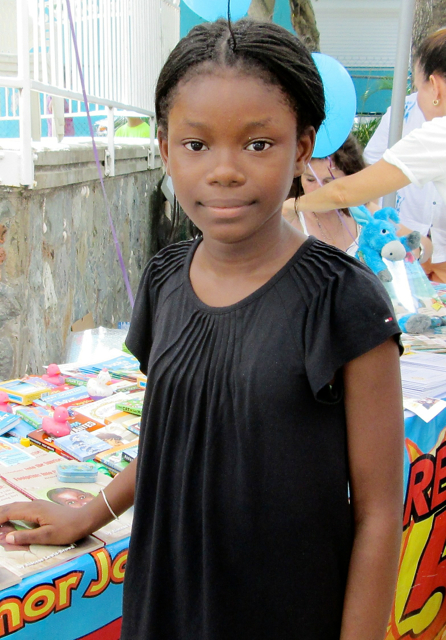 St. Thomas resident Chenayah Thomas, 11, agreed that reading was important because it helps her to learn. She said her favorite books were those in the "Dork Diaries" series.
All the books distributed Sunday and at other Summer Reading Challenge book events across the territory were written and illustrated by local authors. Rotary Clubs paid for the purchase of all the copies of "Footprints into the Sunrise," a book by St. Croix resident Alcess Lewis-Brown about Alexander Hamilton's life. The Nevis-born Hamilton grew up on St. Croix before heading off to the mainland to serve the newly-formed federal government as the first secretary of the treasury.
Other books being distributed included "Little Lenty" by Phyllis Gershator, "Malcolm and the Money Tree" by Eudora Esdaille-Richardson and "One Lucky Duck" by Elaine Estern.
The books go to students from to the territory's public, private, and parochial schools in grades kindergarten through eight. Students received a free book at the Reading Challenge events, and must read at least five books throughout the summer to participate in a Fun Day that wraps up the program.
The Governor's Summer Reading Challenge is a partnership between the Office of the Governor, the V.I. Department of Education, Virgin Islands Public Libraries and the Community Foundation of the Virgin Islands.
Gov. John deJongh Jr., who initiated the Governor's Summer Reading Challenge, said the program helped students because their families provided encouragement.
"And it gets rid of summer loss," he said, referring to the loss in skills that occurs between the end of one school year and the start of the next.