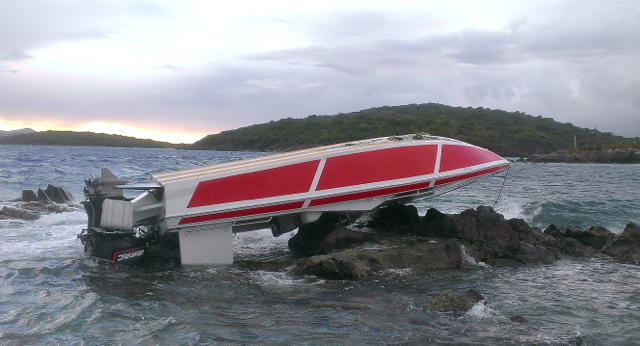 A good samaritan rescued seven people Thursday after their red boat flipped near Christmas Cove on Great St. James island, U.S. Coast Guard spokesman Ricardo Castrodad said. He said the accident happened between 3 and 4 a.m.
He said the boaters were treated at Roy. L. Schneider Hospital. He had no information on their condition or their names.
Castrodad said someone called the Police Department's 911 emergency number, which alerted the Coast Guard. The Coast Guard's helicopter based at Borinquen, Puerto Rico, and a crew from the Marine Safety Detachment on St. Thomas was on their way to respond when they got the word the passengers were rescued.