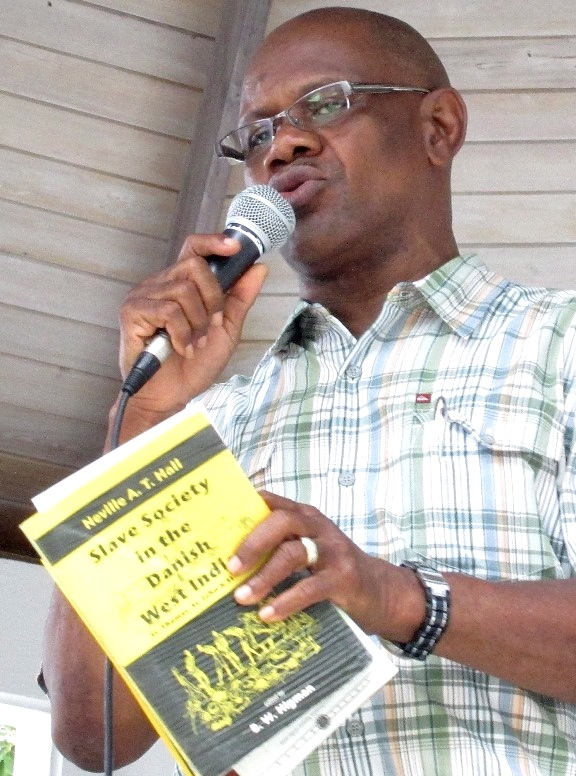 St. John observed, in music and words, the end of slavery 166 years ago across what was then the Danish West Indies with an Emancipation Day ceremony in Cruz Bay Park.
"I'm not so sure we're taking this seriously," said the Rev. Vankys Isaac of Bethany and Emmaus Moravian Churches. He asked those who gathered among the T-shirt vendors, folks selling jewelry and bric-a-brac, and those dishing up food how free they really were when "our people" are gunning each other down.
"We are becoming tribal instead of united," he said.
Isaac spoke about the importance of emancipation across the Caribbean, where each island celebrates the end of its slavery on a different date.
"Let this not be just another day. Look at where we came from as a people," he said.
St. John resident and historian Gilbert Sprauve reminded those at the ceremony that the nearby British Virgin Islands would observe its holiday in August. Slavery ended in the British territory on Aug. 1, 1834, 14 years before the Danish Gov. Peter Von Scholten made a similar move in Frederiksted.
"It became a signal call inspiring our brothers and sisters on St. Croix," Sprauve said.
Another member of the clergy, the Rev. Carlyle Sampson of Nazareth Lutheran Church, discussed church history on St. John. He said that the Lutheran Church was the state church of Denmark, and as a Danish territory, it was the state church across the territory.
"If you did not find yourself at worship on Sunday, you had to pay a fine," he said.
Sampson said that initially the early planters depended on convict labor to work their plantations but that didn't work out well. Sampson said the first slaves arrived on St. John in the late 1600s from Guinea in West Africa.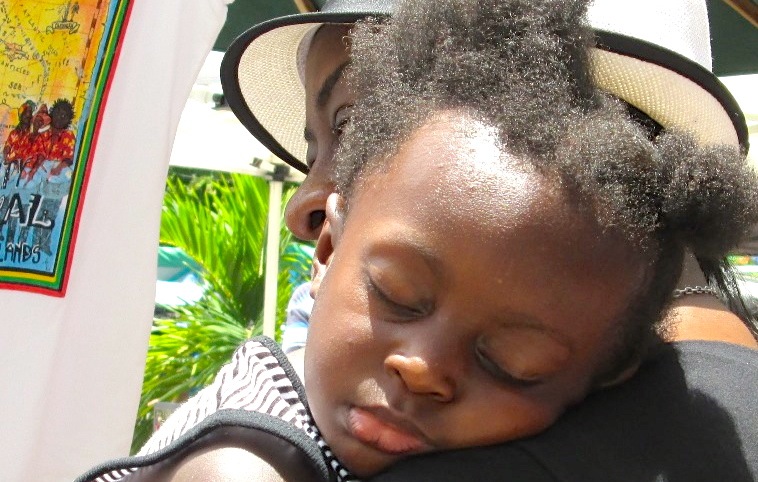 He said the Moravians arrived in 1732 and soon began educating the slaves.
Alecia M. Wells and Oswin Sewer read Gov. John deJongh Jr.'s proclamation issued in honor of Emancipation Day.
The proclamation begins with a recap of the 1733 slave revolt on St. John. The slaves already were suffering from insufficient food and water, rampant disease and harsh conditions when locusts, a drought and a hurricane made the situation even more intolerable. The 1,000 slaves outnumbered the white population, which prompted the white residents to enact harsh laws because they were afraid the slaves would escape. Punishments included amputation of a leg, whipping and branding.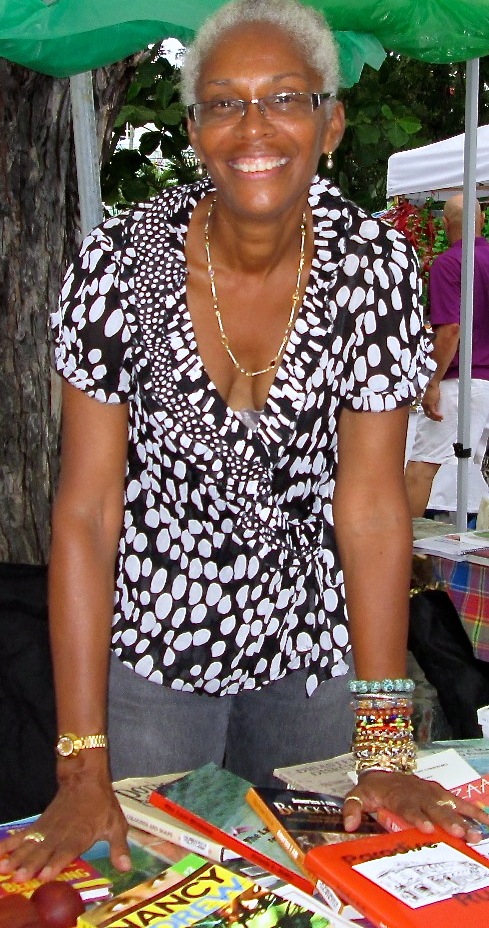 "The poor living conditions, harsh new laws and small white population created the perfect conditions for a slave rebellion," Wells said as she read the proclamation.
The daylong Emancipation Day celebration continued with a dance honoring the event by Marcella Thomas and music by St. John's N'Harmony. "Before I'll be a slave, I'll be buried in my grave … Oh freedom," they sang.
St. John resident Eddie Bruce and a group of his youthful drumming students also entertained.
Some of those who gathered in the park came from nearby islands. The Virgin Gorda-born Emma Penn, who lived on St. John for many decades, said she always attends the celebration "to learn about it."