There are unlicensed dentists and dental hygienists currently practicing and treating patients in the U.S. Virgin Islands, but legislation clarifying the role, powers and duties of the V.I. Board of Dental Examiners will help crack down on this, its chairman Dr. Olutayo Delano told the Senate on Monday.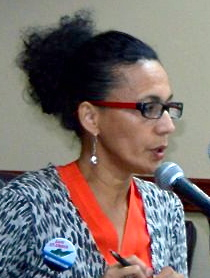 Delano was testifying to the Committee of the Whole in support of a bill, sponsored by Sen. Shawn-Michael Malone, [Bill 30-0345] adding a great deal of specific detail on what powers and duties this board has. Malone said the bill was "mostly generated by the dentists and we are very interested in hearing a lot of the urgency behind wanting to move it quickly."
The original law establishing the board in 1955 and subsequent amendments still left very little guidance to the board, beyond how to select its membership, Delano said. In particular, the board has no enforcement power, so once someone does not renew their license, the board notifies them, but they continue to operate.
"We do have quacks practicing dentistry both in St. Thomas and St. Croix, and some dentists have failed to renew their licenses for various reasons and shouldn't be able to practice without it but we have not been able to do much about it," Delano said.
The Health Department offers administrative support to nine different medical boards and can initiate investigations, but has little staff and would need more resources to do much more, Health Commissioner Darice Plaskett said.
"It is unacceptable there are individuals practicing without a license," Plaskett said.
No one testified in opposition to the bill. A number of senators urged both Plaskett and Delano not to wait for legislation but to immediately forward a list of unlicensed practitioners to law enforcement and notify the practitioners again that they cannot legally practice dentistry.
"What have you done to notify the community?" Malone asked Delano.
Delano said the board sent a list to the Health Department and "that is where it ends." The board has not made the names public, partly because many licenses are simply past-due or expired, and partly out of concern over the ambiguity of their statutory authority, Delano said.
No votes were taken at the information gathering hearing. The bill may be voted upon during a legislative session scheduled for July 21.