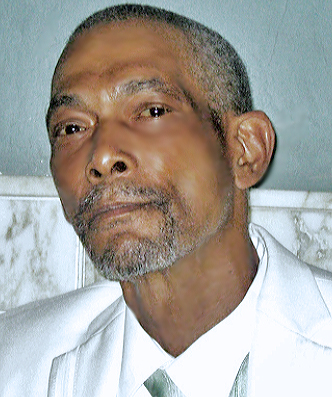 Rubio Alexander "Butch" Finch died on June 25 in Atlanta, Georgia, at the age of 60.
He was preceded in death by his father, Earl B. Finch; brothers: LeRoi and Robert Finch; and aunt, Shirley Petersen Estrill.
Rubio leaves to cherish his memories his mother, Juta Lamotta; daughters: Molika Finch-Livisay and Marsha Finch; grandsons: Terrence Livisay Jr. and Tyler Livisay; sons-in-law: Terrence Livisay Sr. and Emanuel Camacho; brothers: Earl, Vernon and Clifton Finch, John, Keith and Glenn LaMotta; sisters: Lindsay and Yvette Finch, Deborah and Denise LaMotta; sisters-in-law: Magda Finch, Erma Brathwaite-LaMotta and Karen LaMotta; uncles: Hilvan A. Finch Sr., Gilbert Phipps, Dalton Phipps and Roy Petersen Sr.; aunts: Leona Potter and Karen "Shine" Petersen; and many nieces, nephews and friends too numerous to mention.
Memorial Services will be held at 10 a.m. on Thursday July 17, at the Lighthouse Mission, 27C Company Street, Christiansted, St. Croix. They will also be held at 9:30 a.m. on Saturday July 19, on Magens Bay Beach, St Thomas (past Shed No. 4).
In lieu of flowers, the family humbly requests that mourners make a donation to the St. Croix Mission Outreach on St. Croix, U.S. Virgin Islands.